The year 2017 will be remembered as a record setter for the Chinese private equity and venture capital industry, as the number of IPO exits secured by PE/VC firms this year almost doubled from a year ago. In fact, the number of IPO exits in 2017 is equals to half of all IPO exits recorded in the six years from 2011 to 2016.
There were 1,029 IPO PE/VC-backed IPO exits during the first eleven month of 2017, compared to 551 in 2016 and 530 in 2015, according to data released by Chinese data tracker Zero2IPO Group. The robust IPO market was due to accelerated IPO approvals by Chinese regulators and the strong performances of Chinese company listings in Hong Kong and other overseas markets.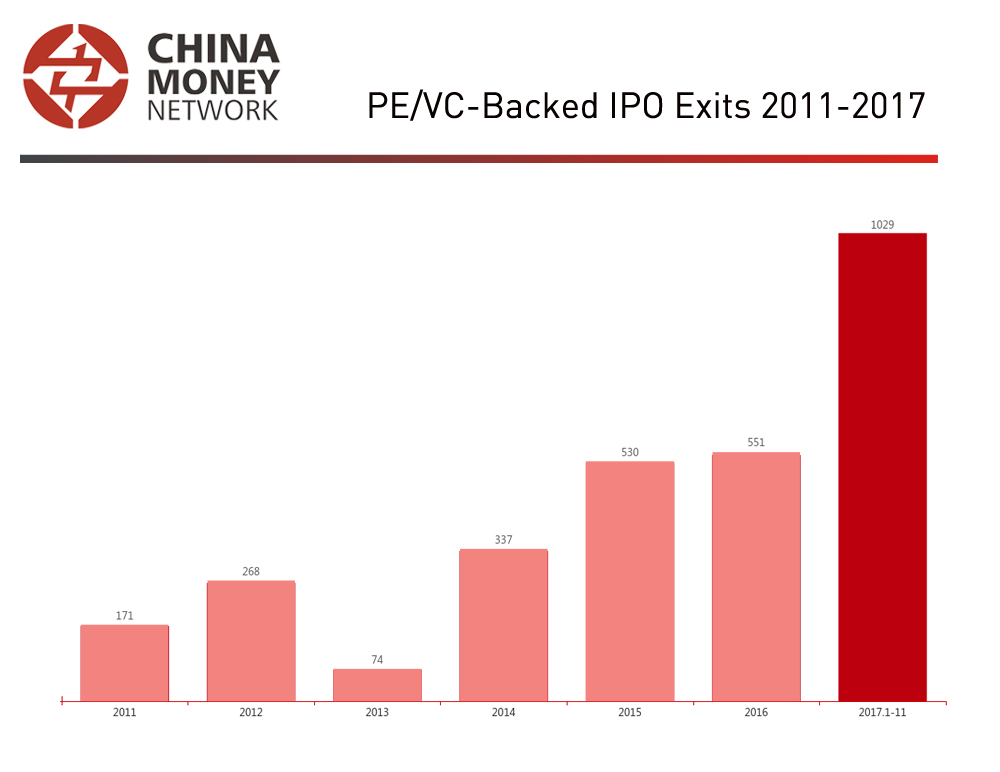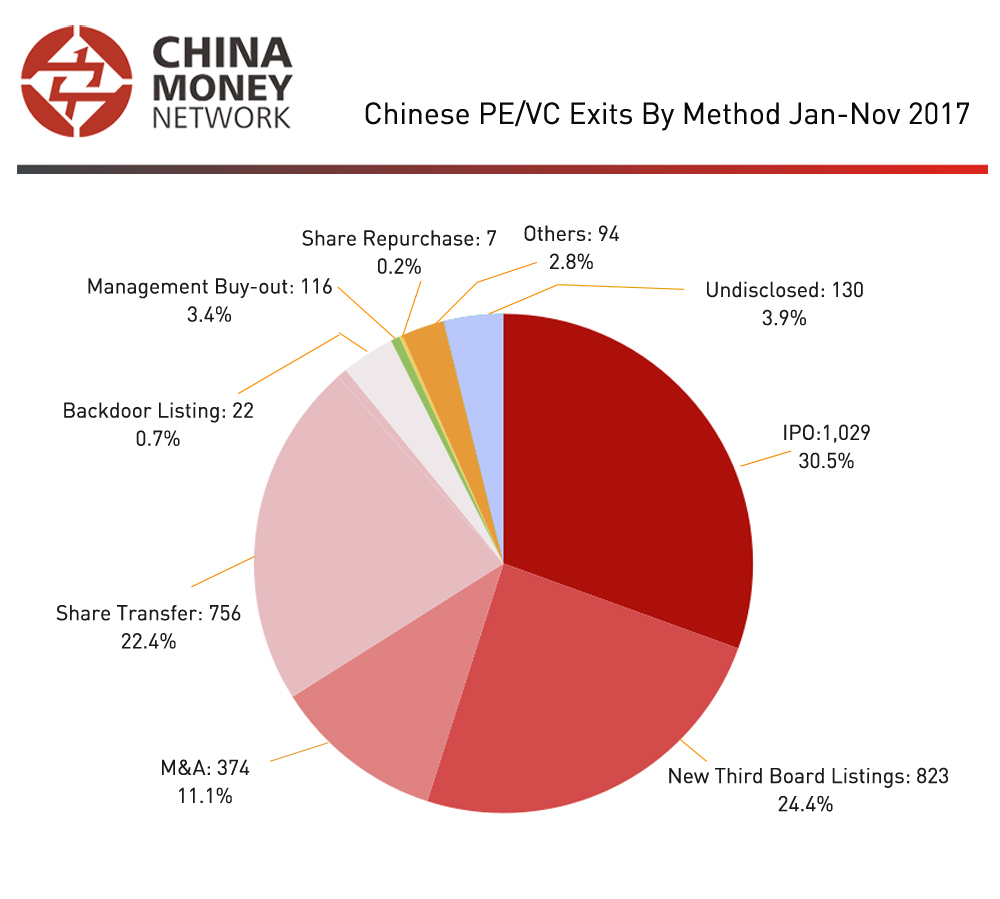 At the same time, the imbalance between RMB-denominated funds and U.S. dollar funds became more pronounced in 2017. A total of 3,418 RMB funds were established during the first 11 months this year, raising a combined RMB1.5 trillion (US$227 billion). By contrast, only 79 U.S. dollar funds completed fundraising this year, raising RMB100 billion (US$15 billion), or only 6% the amounts raised by RMB funds.
That marks a complete reversal from ten years ago when U.S. dollar funds dominated China's PE/VC space both in terms of fundraising and investments. A total of 1,408 government guidance funds were established in 2017, contributing significantly to the boom of the local PE/VC fund industry.
In terms of investments, a total of 2,155 PE/VC deals were disclosed during the first 11 months, involving total deal value of RMB1.44 trillion (US$218 billion), up 7.58% year-on-year. Internet, IT, healthcare, fintech, media and entertainment, telecommunications, automobile and education were some of the top sectors. Companies based in Beijing, Guangdong province and Shanghai received the most funding.