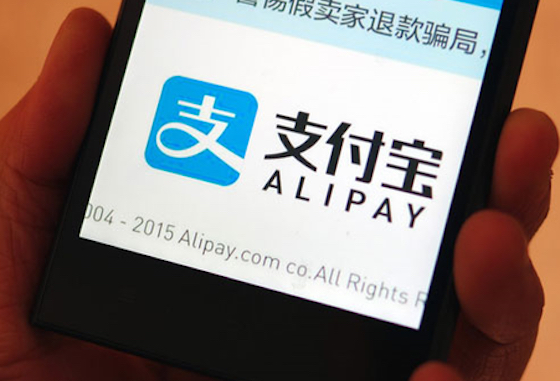 The Cyberspace Administration of China has reprimanded Jack Ma's Ant Financial over a default setting on its Alipay mobile payment platform that gave corporate partners access to user credit data, according to the regulator's website. 
Last week, Ant Financial launched its Alipay annual user footprint report, allowing users to analyze how much money they have spent over the last year and for what purpose. User footprint reports were widely shared on social media.
However, lawyers have pointed out that a box checked by default on the app's landing page allowed Ant Financial's Sesame Credit to collect and analyze user data and share it with their partners. If users did not pay attention to the checkbox, they would have agreed by default to grant access to Sesame Credit. The lack of clarity and unintended distribution of credit information caused an outcry among some Alipay users.
The Cyberspace Administration of China appears to agree, stating that Alipay's approach to gathering data on users was against the principle of personal information security guidelines. The regulator said it will take effective measures to prevent such incidents going forward.
"Following this issue, we immediately initiated a comprehensive review of our privacy protection policy across the business," said Ant Financial in a statement.
The company also said it has established a team dedicated to protecting user data and safeguarding privacy and that the team will enhance training for all employees and set up a system to evaluate user data protection.
Under China's new cyber security law which became effective last June, collecting any user's personal information requires the user's consent and network operators must clearly state the purpose, method and scope of collection.
Several Chinese tech giants have been questioned recently over their use of personal data. Earlier this week, Baidu denied charges that its mobile apps eavesdrop on calls and read texts, stating that its app doesn't have such technical capabilities. Last week, Tencent's WeChat released a statement saying it does not spy on user conversations after a car maker Geely Holding Group's Chairman Li Shufu stated that Tencent's Pony Ma is "watching us" on WeChat everyday.