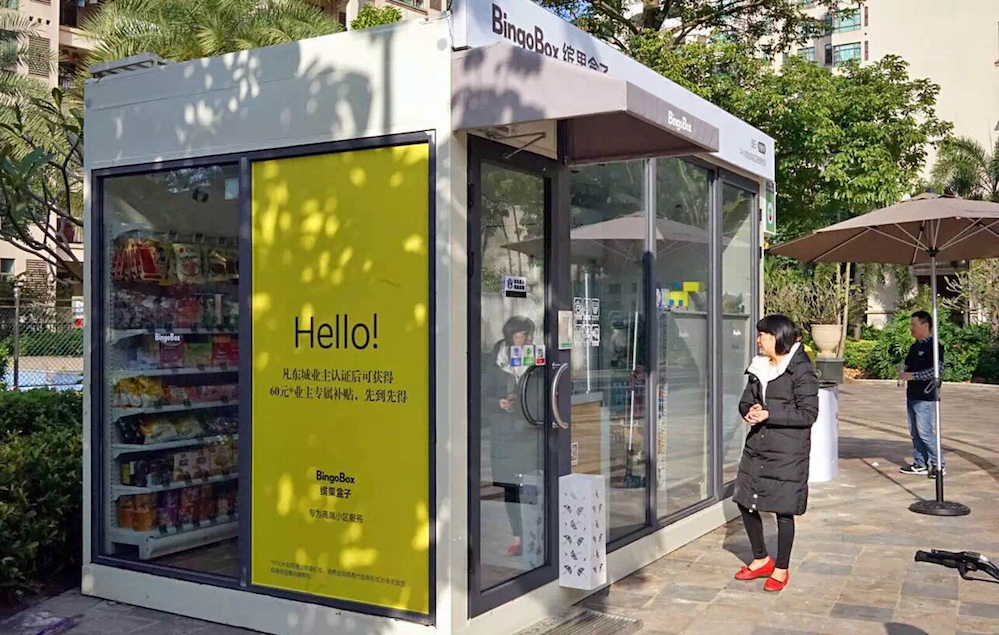 Chinese private equity firm Fosun Capital has led a US$80 million series B round in Bingobox, a start-up developing fully-automated convenience stores.
A number of investors including Prometheus Capital, Qiming Venture Partners, GGV Capital and Ventech China also participated in the round, according to a company announcement.
First established in 2016 in Guangdong province, Bingobox lets users scan their face or their phone to enter the store. Users can then conduct self-service check-out via bar code scanning and mobile payment. The company has deployed nearly 300 checkout-free convenience stores in 29 cities in China so far.
"With the application of mature imagine recognition technology, I believe Bingobox will have its effectiveness greatly improved," said Eric Xu, managing partner at GGV.
Bingobox raised the new funding round amid questions about its franchise business model. Last week state media reported, citing insiders, that Bingobox had signed over 300 contracts for new franchise stores in a Southern city, but the government was compelled to ban most of the new stores due to lack of business licenses.
The number of the stores deployed so far falls short of the goal set by Chen Zilin, founder of Bingobox, who said last July that the company aimed to have 5,000 stores established by the end of 2017.
In addition, the company's vice executive chairman Xie Qun resigned last October due to "different opinions towards the operation of Bingobox". Later in November, the firm fired a number of employees, claiming they violated company's rules. However, the employees later denied that they have violated any company's rules.
Bingobox previously raised a RMB100 million (US$15 million) series A round led by GGV last July. It plans to use the latest proceeds to develop its technology and upgrade its products.