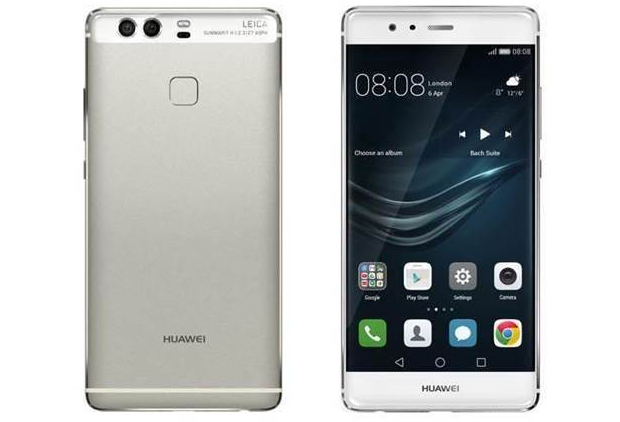 The growth story of the world's largest smartphone market, China, came to an end as annual shipments in 2017 declined 4% to 459 million units, according to technology market analyst firm Canalys. 
Canalys said the drop was partly due to China having one of its worst year-on-year performances last quarter, with shipments plummeting by over 14% to just under 113 million units.
Despite the overall market decline, Huawei grew shipments by 9%, shipping more than 24 million smartphones and staying on the top spot. Shipments fell for both OPPO and Vivo, by 16% and 7% respectively, but they held onto their respective second- and third-place positions. OPPO shipped 19 million smartphones, while Vivo shipped 17 million. Apple overtook Xiaomi to take fourth place, pushing Xiaomi back to fifth with 13 million units.
"The declining Chinese market will have a detrimental impact on those Chinese vendors that have been heavily relying on their home market," said Canalys Research Analyst Hattie He. "It will affect their cashflow and profitability, limiting overseas expansion and bringing into question future survival. The threat to vendors such as Gionee and Meizu is now closer than ever."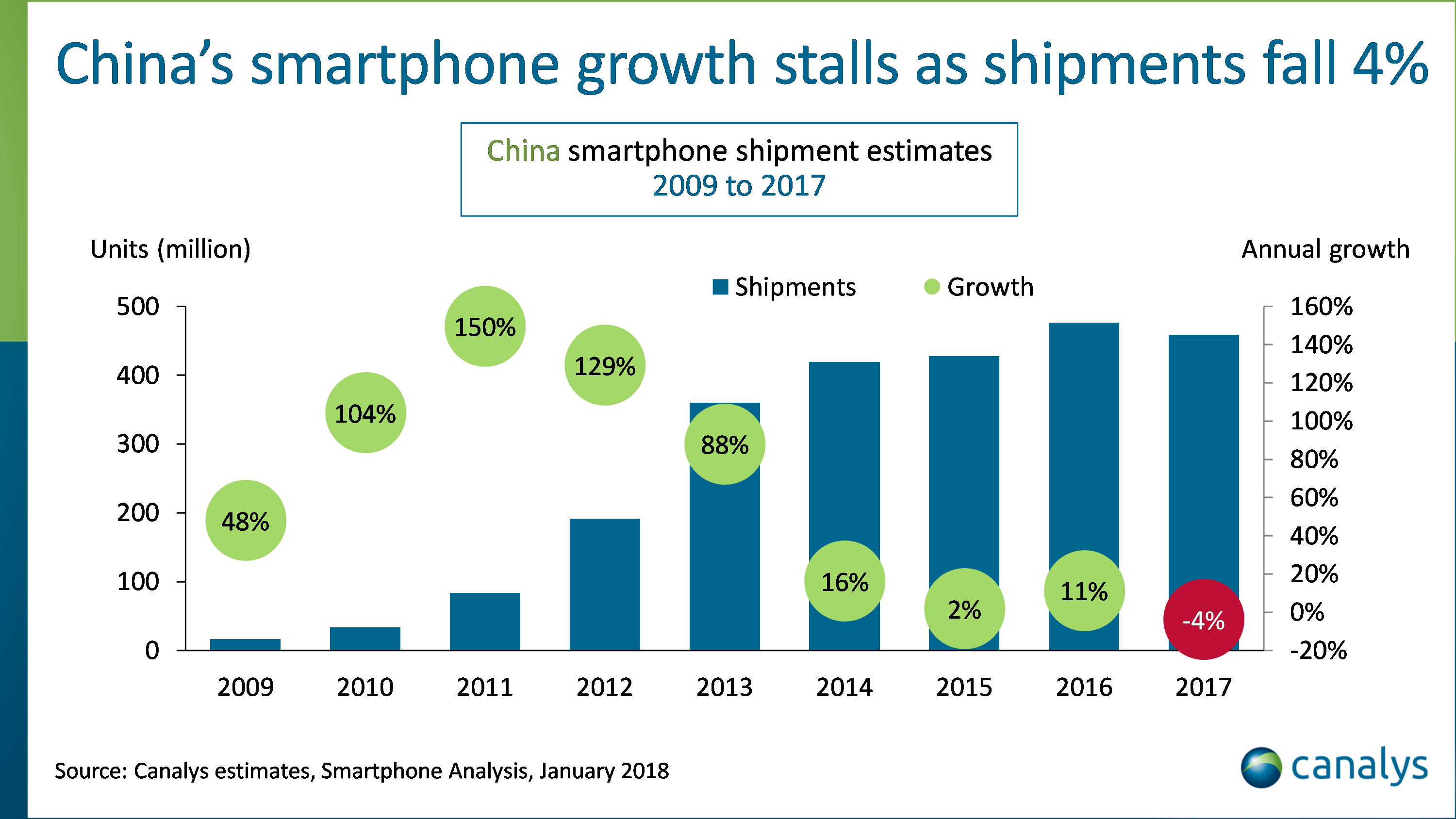 Huawei's push into third- and fourth-tier cities has been successful as it had its best ever quarter in China. "(Huawei's) Nova and Honor (models) have successfully gained share from smaller vendors, such as Gionee and Meizu. Honor's performance has complemented Huawei's success, by contributing more than half of Huawei's total shipments," said Canalys Research Analyst Mo Jia.
With Lenovo and ZTE refocusing on the Chinese market in 2018, competition will intensify among vendors outside the top five. "There is little room left for the smaller vendors," said He. "The leading players will make aggressive plans to maintain or grow their market share. We can expect a major market shake-up in China in 2018."
Slower growth at home market has pushed Chinese phone makers to look overseas. For example, Xiaomi surpassed Samsung as the top seller of smartphones in India for the first time in the fourth quarter of 2017. During the period, Xiaomi shipped close to 8.2 million units in India, up 170% year-on-year, while Samsung shipped just over 7.3 million units, up 17% year-on-year. Samsung had been the top seller in India for six years.
Huawei has been trying to expand its presence in the U.S. but American telecom service provider AT&T cancelled the deal to sell its flagship smart phone Mate 10 Pro earlier this month for political reasons.