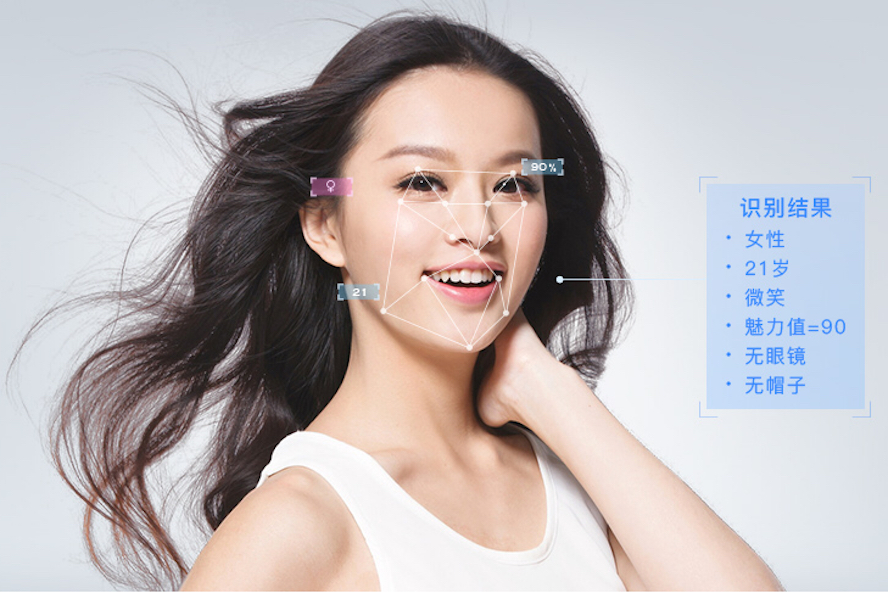 Chinese tech giant Tencent Holdings Ltd has opened up its artificial intelligence images platform to the public, essentially offering basic image and facial recognition capabilities for free. The move raises the question if start-ups focused on providing facial recognition services would still be commercially viable.
Users can access Tecent's Youtu platform, whose name means Superior Images, via WeChat's mini-programs, which are apps operating in the WeChat ecosystem. Youtu platform is able to recognize faces, images and texts.
Youtu's facial recognition function can recognize key metrics such as sex, age, emotions of a person and can tell simple indicators such as if the person wears a hat, a mask or glasses. It also has facial key points detection function. For image recognition, Youtu can recognize the type and brand of a vehicle. It can also detect pornography and violent images.
For text recognition, the mini-program can read texts from name cards, business licenses, identity cards and credit cards. It an also read Japanese. When users type in text, it can also synthesize sound with female and male voices with various speeds.
Youtu's technologies have already been applied to Tencent's various business units including its online bank WeBank and messaging app QQ. Its partners include Citic Bank, Shenzhen Police, Nanjing Police, Chengdu State Administration of Taxation and China Unicom.
Image recognition is one of the most popular application fields of artificial intelligence, with 89 fundraising deals raising RMB12.3 billion (US$1.9 billion) in total by start-ups in 2017. 
The largest venture fundraising deals in the AI sector took place in China. Last November, Tencent's rival Alibaba Group Holding Ltd. reportedly invested RMB1.5 billion (US$227 million) in SenseTime, a Beijing-based Chinese artificial intelligence company specializing in facial and image recognition technology and its application.
In the meantime, Sensetime's competitor Face++ raised US$460 million in a series C round last October led by China State-Owned Assets Venture Investment Fund, with Ant Financial and Foxconn Technology Group participating.