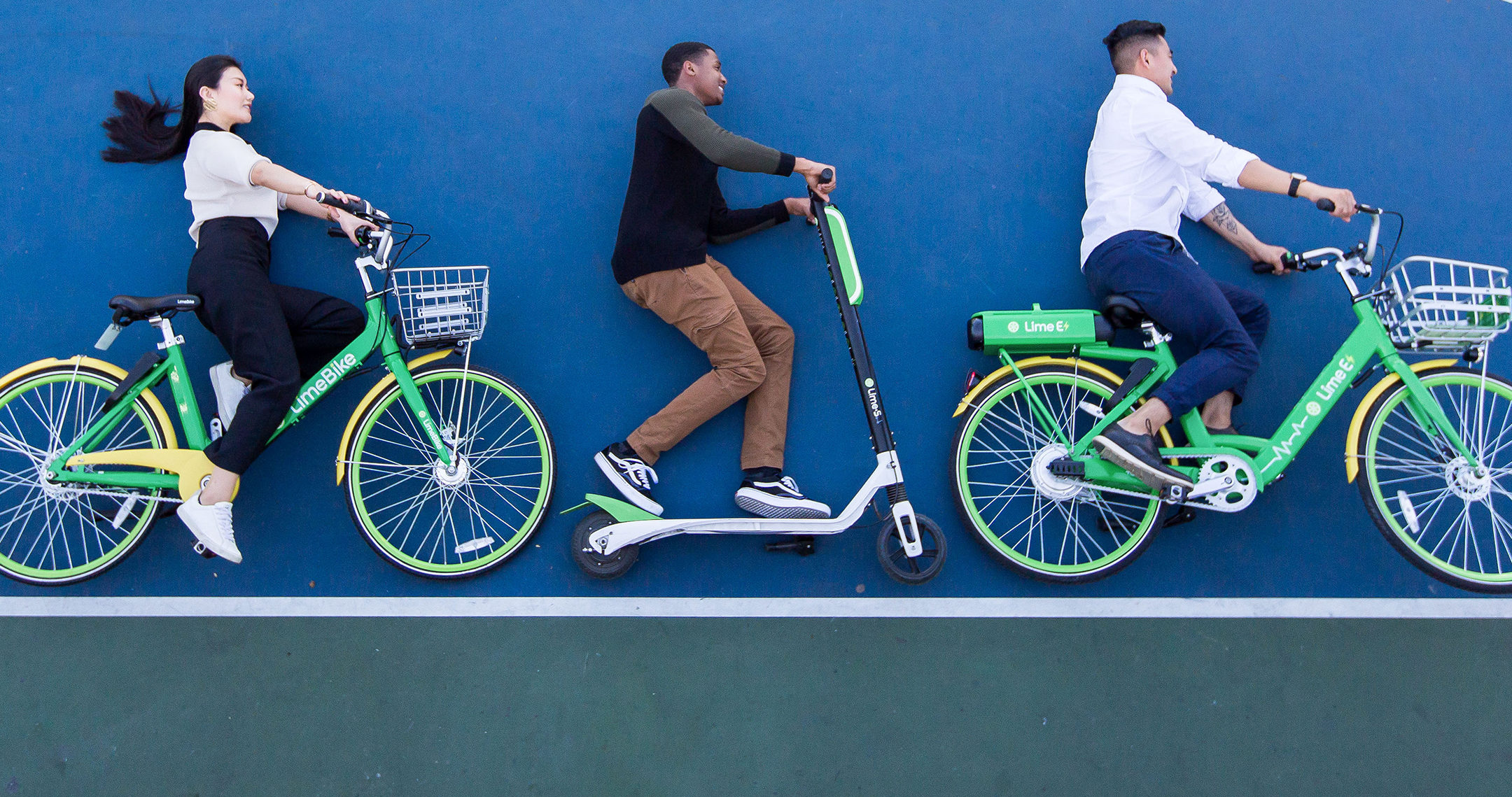 US-based bike sharing company LimeBike has raised a US$70 million B+ round, the company announced today. The funds will suppport the company's expansion beyond its core bike rental business, to include electric bikes and scooters, differentiating it from Chinese bike sharing giants such as Mobike and ofo.
California-based Fifth Wall Ventures led the funding round, which brings the total amount raised by LimeBike to US$132 million to date. LimeBike claims to be the leading smart bikeshare provider in the U.S., with approximately 35,000 bikes deployed.
"With this new funding and set of partnerships, we are officially shifting gears from being a bikeshare company to a smart mobility solution provider," said LimeBike CEO and co-founder Toby Sun in a statement. "The new capital further solidifies our leadership position in the shared mobility industry as our market-ready, multi-modal mobility solution helps to meet the various needs of that first and last mile transportation challenge."
Diversification and cross-industry investment appears to be the trend for players in the increasingly crowded bike sharing arena. Earlier this month, Chinese car sharing company Didi Chuxing launched a bike sharing platform. In December, Chinese bike sharing firm Hellobike said it has raised RMB1 billion (US$152 million) in a D2 financing round led by Fosun Group and GGV Capital. That news came three weeks after the bike company raised US$350 million in a series D1 round, putting the company's fundraising total to just over a half billion U.S. dollars in the past month.
LimeBike said it is increasingly focused on real estate partnerships to help accelerate its growth, making distribution deals with commercial real estate owners  in the U.S., including CBRE, Equity Residential and Lennar. Investor Fifth Wall will help support the company's real estate partnerships strategy, the company said.
"Real estate owners have looked to Fifth Wall to find the optimal partner in the bikesharing ecosystem as commercial real estate owners have a strong vested interest in creating more accessible and livable cities," said Brad Greiwe, Co-Founder and Managing Partner at Fifth Wall. "Fifth Wall's strategic real estate partners want to help LimeBike distribute across consumer real estate endpoints: multifamily, office, and retail real estate."