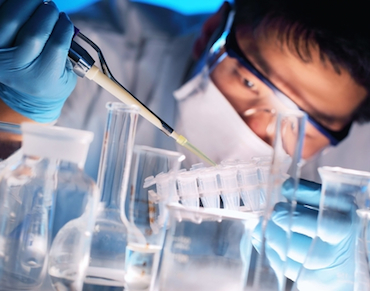 Chinese cell therapy company JW Therapeutics (Shanghai) Co., Ltd announced that it has raised a US$90 million series A found led by investors Temasek, Sequoia Capital China, and YuanMing Capital, a Beijing-based US dollar fund focusing on investments in pharmaceutical research and development, medical devices and services in both China and the U.S.

Oriza Seed Capital, Yipu Capital, AVICT Global Holdings, and existing investors WuXi AppTec Group, and Juno Therapeutics, also participated in the round.
JW Therapeutics is a clinical stage biopharmaceutical company founded by Seattle-based biopharmaceutical company Juno Therapeutics and Shanghai-based pharmaceutical and biotech contract research outsourcing provider WuXi AppTec Group in 2016 to focus on leading cell-based therapy technologies.
Leveraging Juno's chimeric antigen receptor (CAR) and T cell receptor (TCR) technologies together with WuXi AppTec's R&D and manufacturing platform and experience in China, JW Therapeutics has initiated the development of its first CD19-directed investigational therapy and JWCAR029, a CAR-T therapy being studied for the treatment of B-cell malignancies initially focusing on relapsed and refractory DCBCL, a cancer of B cells, a type of white blood cell responsible for producing antibodies.
JWCAR029 has moved into clinical phase and was recently accepted by the China Food and Drug Administration (CFDA).
"Sequoia China has always followed technological innovation and development in the healthcare industry closely. CAR-T cell therapy is one of the major breakthroughs in biotech," said Neil Shen, founding and managing partner of Sequoia China. "By supporting the growth of JW Therapeutics, a leading domestic player in this space, we hope to help even more patients regain their health and thus contribute to the further development of life sciences in China."
Proceeds from the financing round will be used to advance JWCAR029 clinical program, develop a therapeutic pipeline and build a new commercial manufacturing facility, according to James Li, co-founder and CEO of JW Therapeutics.