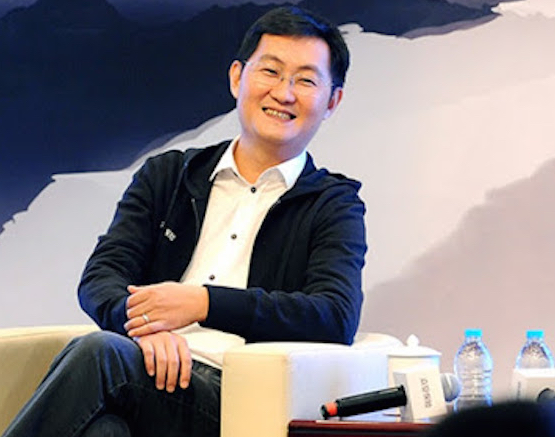 Retail investments benefit Tencent in three ways: mobile payment and related financial services, cloud development and advertisement, according to the tech giant's Founder and CEO Pony Ma.
Ma's comments come as Tencent accelerates its investments in the retail sector,  a move seen to rival and take market share from China's largest retailer Alibaba Group.
"People used to think new economies and traditional industries are mutually exclusive, but they are in fact complementary, such as smart retail," said Ma, speaking at an IT leaders summit in Shenzhen over the weekend.
He said mobile payment services as well as relevant financial services will benefit from offline retail businesses. He also said that by connecting retailers and consumers, Tencent can also further develop its cloud computing services.
There are currently more than 600 million bank cards linked to Tencent's social media apps WeChat and QQ, according to industry data. WeChat Pay's daily transaction volume is 600 million. Alibaba's Alipay, meanwhile, has more than 520 million active users.
Advertising is another area that online can compliment offline, according to Ma. "Traditional advertising channels such as sending flyers are not effective," he said at the conference. "Tencent can leverage the online advertising opportunities."
Tencent's online advertising business increased by 49% to RMB12.4 billion (US$1.96 billion) for the fourth quarter of 2017 on a year-on-year basis. Social and others advertising revenues increased by 68% to RMB8.2 billion (US$1.3 billion), primarily due to growth in advertising revenues derived from Weixin and its advertising network.
But Ma also said Tencent's ambition in retail has a limit. He said Tencent does not intend to get involved in new retail directly, but rather to provide infrastructure to connect WeChat users and offline retailers, which provides lots of business opportunities itself.
China Money Network has compared Tencent's and Alibaba's investments last year. Alibaba participated in nine retail deals totaling US$8.67 billion, while Tencent participated in four deals worth US$1.8 billion.
In February, Tencent and JD.com Inc. said they planned to invest US$140 million and US$117 million respectively for minority stakes in Chinese retail chain Better Life Commercial Chain Share Co., Ltd. Tencent also led a RMB10 billion (US$1.59 billion) deal to invest in Chinese menswear group Heilan Home Co Ltd.
In January, Tencent teamed up with investors including Suning Holdings Group, JD.com and Chinese property developer Sunac China Holdings Group to acquire around 14% of Dalian Wanda Commercial Properties Co. for approximately RMB34 billion (US$5.4 billion). It also joined Shanghai Stock Exchange-listed Yonghui Superstores to sign term sheet with Carrefour regarding a potential investment in Carrefour China.