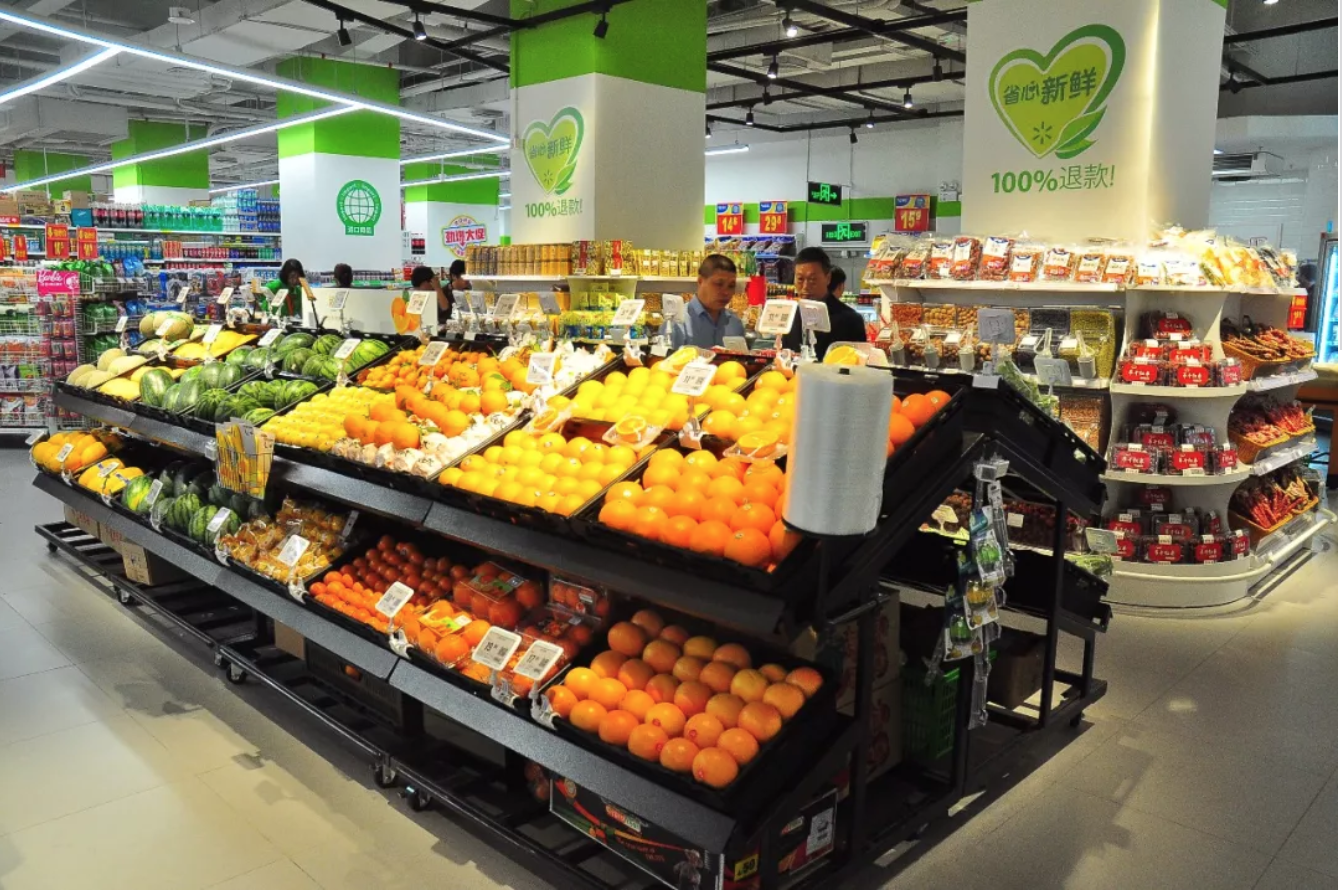 American retailer Walmart Inc. has opened its first smart supermarket in Shenzhen, China equipped with the logistics support of the country's second largest retailer JD.com and Tencent's mobile payment system, according to an official WeChat post.
The move deepens Walmart's existing partnership with long-term ally, the Tencent-JD.com alliance. At the same time, Walmart dropped Alibaba's Alipay in favor of Tencent's WeChat in its stores in western China last week.
Walmart's close relationship with Tencent and JD.com goes back a long way. In 2017, Walmart launched its official online Chinese flagship store on JD.com after increasing its stake in JD.com to 12.1%.
But the newly opened Walmart smart supermarket appears to be a step behind Alibaba, the largest e-commerce company in China that is planning to open dozens of smart supermarkets soon.
The Walmart Shenzhen store has 1,200-square-meters featuring more than 8,000 items, 7,000 of which are also available online on JD.com and grocery e-commerce platform Daojia. Daojia can delivery goods to customers within two kilometers as fast as 29 minutes, one minute faster than Alibaba's Hema Supermarket.
The shop also has fast-track mobile payments. Customers can use the mobile payment function embedded in Tencent's WeChat mini program. Without queuing or downloading the app, customers can simply scan the QR code on a certain item to complete payment.
Walmart's new store is in a busy residential area and features free wifi, hot water and fresh cut fruits to provide convenience to local residents. Walmart said it plans to add five more smart supermarkets in Shenzhen, Guangzhou and Dongguan soon.
As Chinese e-commerce firms race to expand their offline presence, smart retail stores and supermarkets equipped with the latest technology have become the new battle filed. In January, JD.com launched its own fresh produce supermarket brand called 7Fresh to rival Alibaba's Hema Supermarket.