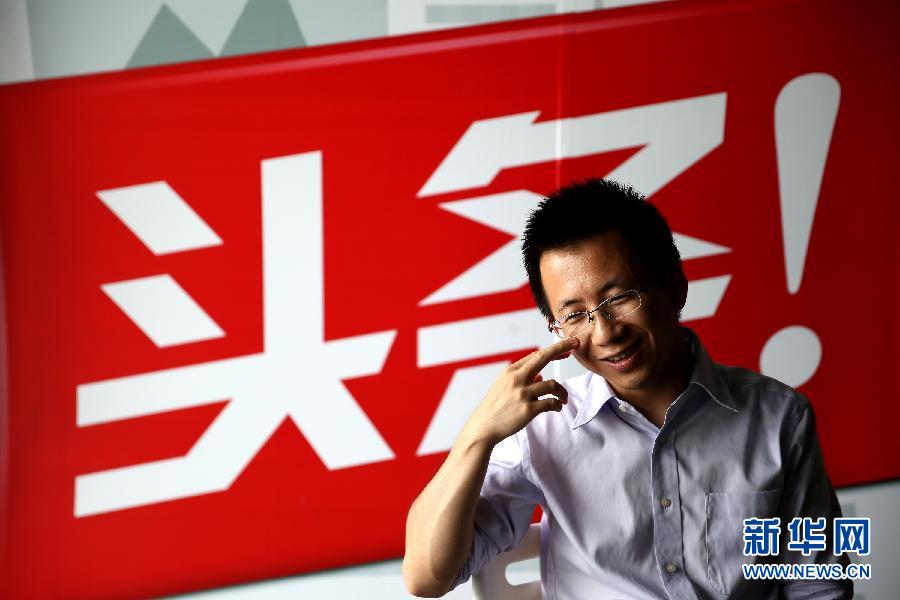 Zhang Yiming, founder and CEO of Toutiao, the US$20 billion unicorn which recommends news and other media contents via algorithm, issued an apology letter at midnight last night after Chinese regulator ordered his firm to shut down its joke app Neihan Duanzi permanently.
"Our product did not send messages that follow the core socialist values, and failed to shape the correct public opinion orientation. We are willing to accept punishment and I will take full responsibility," Zhang wrote in a letter published on Toutiao's official WeChat account.
Yesterday, China's State Administration of Radio and Television said contents on Neihan Duanzi, an entertainment portal contains short videos, funny comments, jokes, pictures and memes, were "vulgar" with "wrong public opinion orientation," and "triggered strong resentment among Internet users," on its official WeChat account. The regulator asked Toutiao to permanently shut down Neihan Duanzi and its associated accounts, and clean up its similar audio and video products.
The notice came a day after Toutiao, with three other news apps, were removed from Chinese smartphone app stores, as China's government strengthens online censorship.
Zhang said Toutiao will expand its editorial team from 10,000 from 6,000 to strengthen content censorship, and set up a special committee to launch a content overhaul. Toutiao will also deepen its cooperation with mainstream media and distribute more contents from such media. The firm will set up a content supervision group made up of experts from media, academia, and politics.
It has been a roller coaster journey for Toutiao this year. During Chinese New Year, with increasing marketing efforts and interesting contents, Toutiao's 15-second music video app Douyin gained huge attention as it added 30 million daily active users. However, it has also faced increased criticism from regulators since January.
In January, Toutiao was accused of spreading pornographic and vulgar information, and was ordered to suspend several sections for 24 hours. In March, state-owned CCTV reported Toutiao displayed advertisements of fake products in second- and third-tier cities in China. Toutiao was then fined RMB944,000 (US$150,209) by Beijing Administration for Industry and Commerce. In April,  state-owned media criticized Toutiao's video app Huoshan showing contents about teen pregnancy. Later, the State Administration of Radio and Television singled out Toutiao and Tencent-backed live-video streaming start-up Kuaishou, for "disrupting online broadcasting order."
The mounting criticism exposed Toutiao's business model. Toutiao relies on algorithm to distribute contents from news media and social media accounts to users based on their interests and reading habits. Since the app is location sensitive, contents vary significantly for readers in different regions.
However, Toutiao says it has learnt its lesson. "As an engineer, my initial goal was to design a product that facilitate the communication and interaction of users. In the past few years, we focused more on the growth of our businesses, but did not spend enough resources for content censorship and social responsibility. We failed to take effective measures to fight vulgar, violent, harmful contents and advertising fake products," Zhang wrote in the letter.
Analysts expect Toutiao's revenue to reach RMB15 billion (US$2.3 billion) in 2017, ten times of its revenue in 2015.