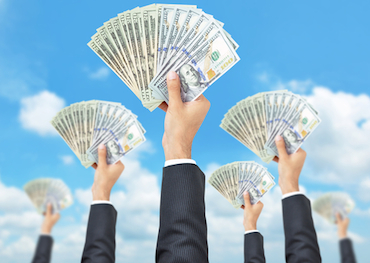 Chinese venture capital firm Qiming Venture Partners has announced the closing of three new funds totaling US$1.39 billion.
The new funds include Qiming Venture USD Fund VI with US$935 million in commitments and Qiming Venture RMB Fund V with RMB2.1 billion (US$334 million) in commitments, focusing on the investment in Chinese entrepreneurs in the Internet and consumer, healthcare, information technology and cleantech sectors. Qiming also closed Qiming U.S. Healthcare Fund I with US$120 million in commitments, focusing on early stage health care opportunities in US.
With these new funds, Qiming now manages over US$4 billion across 12 funds.
"The performance of Qiming has validated our team and sector focused strategy, with every partner in the firm generating positive returns to LPs, as well as each sector having multiple IPOs in the last two years. All our LPs from prior China funds returned for the latest funds, and we had significant overlap between our China Fund and U.S. Fund investors," said Gary Rieschel, founding managing partner of both Qiming China and Qiming US.
Qiming's portfolio includes over 250 investments distributed among its targeted sectors. Qiming Venture Partners invests in early-stage and expansion-stage deals, with over 50% of its investments in early stage companies. At least 20 private companies in the Qiming portfolio are now valued at $1 billion or more, and 17 of which have grown to become leading unicorns in their sectors, including Xiaomi, Meituan-Dianping, Face++ and Mobike.
Over the past 18 months, nine of Qiming's portfolio companies have completed IPOs in China, HK and US market, including Meitu Inc. and Bilibili.