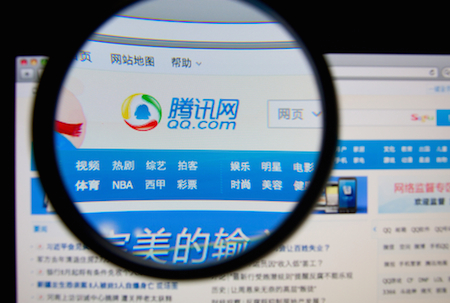 Tencent Holdings has launched its own online document product focused on multi-person collaboration similar to Google Docs, the latest move by the Chinese Internet giant in the office application segment.
The new product, named as Tencent Document, is a web-based collaborative tool for cooperative editing of documents. It functions including quick translation, real-time stock quote following and browser permission settings, as well as open access to multiple exiting Tencent platforms such as QQ and WeChat for document sharing.
"The core of online documents is multi-end online collaboration,"  said Yin Yu, Vice President of Tencent, in a statement. "The essence of collaboration is social networking, which is what Tencent has been doing."
The online document market is increasingly competitive in China. The release of Tencent Document comes shortly after Shimo, another Chinese online collaborative office software product received financing of RMB200 million (US$32 million). The fundraising was led by leading Chinese news app Toutiao, who is also developing a corporate instant messaging software product named Lark.
Tencent has been working to expand its social networking in the office capabilities for some time. In 2003, Tencent introduced its first enterprise-use instant messaging tool RTX. Last year, the company released TIM, a office chat application with the function of online document transmission, as a rival to Alibaba's enterprise chat app Ding Talk.
Tencent Document has been incubating for a yer on several products such as TIM, and the number of active users has now exceeded 5 million, the company said. It said a number of companies are using the app,  including e-commerce website VIP.com, JD's O2O unit Daojia and Kugou Music.