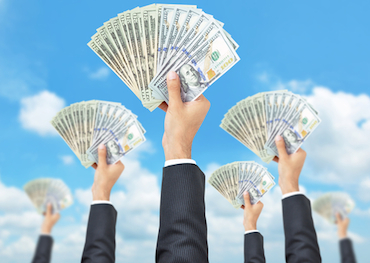 Sinovation Ventures, a Chinese venture capital firm founded by former Google China head Kai-Fu Lee, today announced the close of its new US$500 million Fund IV to invest in early and growth stage Chinese and U.S. technology companies.
Sinovation Ventures now manages a total of US$1.7 billion across six funds, including four U.S. dollar funds and two Chinese RMB funds.
The majority of Sinovation Ventures' existing limited partners continued investing in the fourth institutional U.S. dollar fund, including pension funds, funds of funds, a sovereign fund, family offices and a global leading manufacturer.
New investors include an European financial institution and a global automobile corporation, both noting the partnership as their first strategic investment in China.
Kai-Fu Lee, chairman and managing partner of Sinovation Ventures, said commitments from existing and new investors surpassed the target range within one month of fundraising, demonstrating strong global interests in China's growth and technology innovation.
Founded in 2009 with the rise of mobile Internet, Sinovation Ventures is headquartered in Beijing and runs offices in Shanghai, Shenzhen, and Silicon Valley. It has over 300 portfolio companies today in the areas of artificial intelligence, intelligent robotics, education, consumption upgrade, enterprise software, and digital entertainment.
The fund has backed market leaders including Chinese photo touch-up and selfie phone producer Meitu, Chinese online education firm VIPKID, Chinese online Q&A forum Zhihu, artificial intelligence firm Megvii (Face++) and Horizon Robotics, and bike-sharing firm Mobike.
Sinovation Ventures focuses on investing in series A and B investments in China. The investments the firm makes in the U.S. are mainly in artificial intelligence, intelligent robotics, and education technology at seed and series A round stage.
Along with the closing of the U.S. dollar Fund IV, Sinovation Ventures is kicking off the fundraising for the third Chinese RMB institutional fund with a target of RMB2.5 billion (US$396 million).
Sinovation Ventures is led by Dr. Kai-Fu Lee and Hua Wang, managing partners of Fund IV and previous funds. Investing partners also include Christine Lang, Eagle Zhang, Peter Fang, and Chris Evdemon.