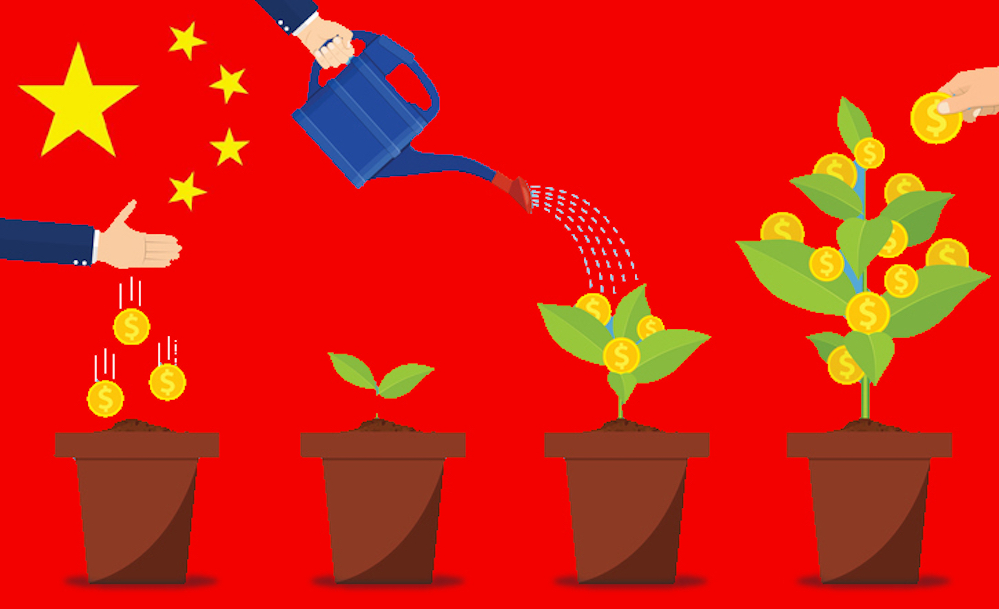 Chinese venture capital activity continued its blistering pace of growth in April, with investors inking 209 deals with venture-backed companies worth a total US$15.59 billion. April's total VC deal value in China was 166% higher than the monthly average in the U.S., according to the China VC Tracker released by China Money Network today.
By comparison, in the U.S., during the first three months of 2018, investors deployed an average US$9.4 billion per month, for a total US$28.2 billion in the first quarter. That number is the highest amount in any single quarter since 2006, PitchBook data showed.
China's venture capital market is being buoyed by the aggressive investment pace of its largest technology giants, including Tencent, Alibaba and Baidu. The three firms ranked as the first, fourth and eighth most active investors in the past month, inking 11, 5 and 4 deals respectively. Tencent and Alibaba participated in deals totaling US$5.7 billion and US$1.7 billion, respectively, while Baidu was involved in deals worth US$154 million.
Sequoia Capital was the second most active investor, having invested in 9 deals worth a total of US$5.3 billion, far ahead of its peers. Other investors making the most deals last month included Zhen Fund, IDG Capital, Qiming Venture Partners, Legend Capital and JD.com.
Government funds also contributed to the elevated VC deal activity by leading some massive funding rounds. China Reform Fund Management Co., Ltd, an investment firm backed by China Reform Holdings Corporation Ltd. and Chinese state-owned enterprises, led a RMB1 billion (US$159 million) series C round in fintech start-up 100Credit. It also teamed up with Softbank Vision Fund to invest US$1.9 billion in Chinese truck-hailing firm Manbang Group.
Not only did Chinese VC investors deploy much more in aggregate terms than their U.S. counterparts, they also made bigger-ticket capital injections per deal. The average deal size in China was US$70.24 million in April, more than four times the US$16.7 million average deal size in the U.S. during the first three months, according to data from China VC Tracker.
There were 19 VC deals in China last month worth more than US$100 million, while four were for deals over US$1 billion each. There were 32 VC deals bigger than US$50 million in China during April. That compared to 25.3 such deals recorded monthly in the U.S. during the first quarter.
China's consumer upgrade trend was very much in evidence in the type of companies receiving funding in April. While technology mainstays software and Internet saw the most deals, with 36 VC financing rounds completed, media and entertainment, retail and consumer, healthcare and education also made strong showings.
Around 81.72% of the VC deals recorded in April were early stage investment from angel to series B rounds. Nearly half of all VC deals were for companies raising series A rounds, while 20.3% were series B deals. Angel and seed investments accounted 11.67% of the total. Only 18.28% were later stage VC investments of series C round and later.
Beijing, China's capital city, was the capital of venture-backed companies, with 79 companies there receiving capital in April, versus 46 for second place Shanghai. Shenzhen ranks third with 21 VC-backed companies based in the coastal city, followed by Guangzhou, Hangzhou and Hong Kong.