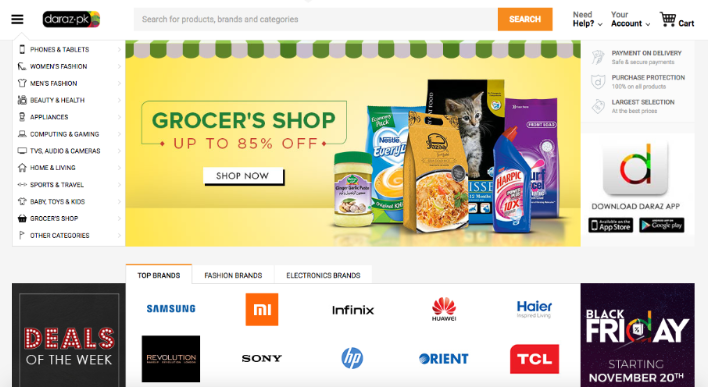 Alibaba Group is continuing its acquisition spree in South Asia with news that it has acquired one of the region's largest e-commerce platform, Daraz Group.
The purchase, for an undisclosed sum, will make Daraz a wholly owned unit of Alibaba, which operates the Taobao and Tmall platforms. Daraz will continue to operate under its own brand name after the transaction is completed.
It marks the latest in a string of investments by Alibaba in South and Southeast Asia. In March, Alibaba injected a additional US$2 billion into Southeast Asian online shopping giant Lazada, bringing Alibaba's total investment in the company to US$4 billion.
In February, Ant Financial, the financial services arm of Alibaba Group, invested US$200 million in Indian food delivery firm Zomato Media Private Ltd. And in January, Alibaba reportedly invested US$100 million in Indian logistics company XpressBees in exchange for a significant minority stake.
"We are excited for Daraz to become a part of the Alibaba ecosystem," said Alibaba CEO Daniel Zhang in a statement. "Together with Daraz, we can now empower entrepreneurs to better serve consumers in the region through our technology and expertise."
Daraz was founded in 2012 and has become a leading e-commerce company in Pakistan, Bangladesh, Sri Lanka, Myanmar and Nepal. It has 30,000 sellers and 500 brands on its platform, with 2 million products available to 5 million customers, the company said. Daraz product offerings include consumer electronics, household goods, beauty, fashion, sports equipment and groceries. It also offers multiple payment options, including cash-on-delivery.
Daraz said its acquisition by Alibaba would help drive further growth in its key markets, home to 460 million people, 60% of them under the age of 35.