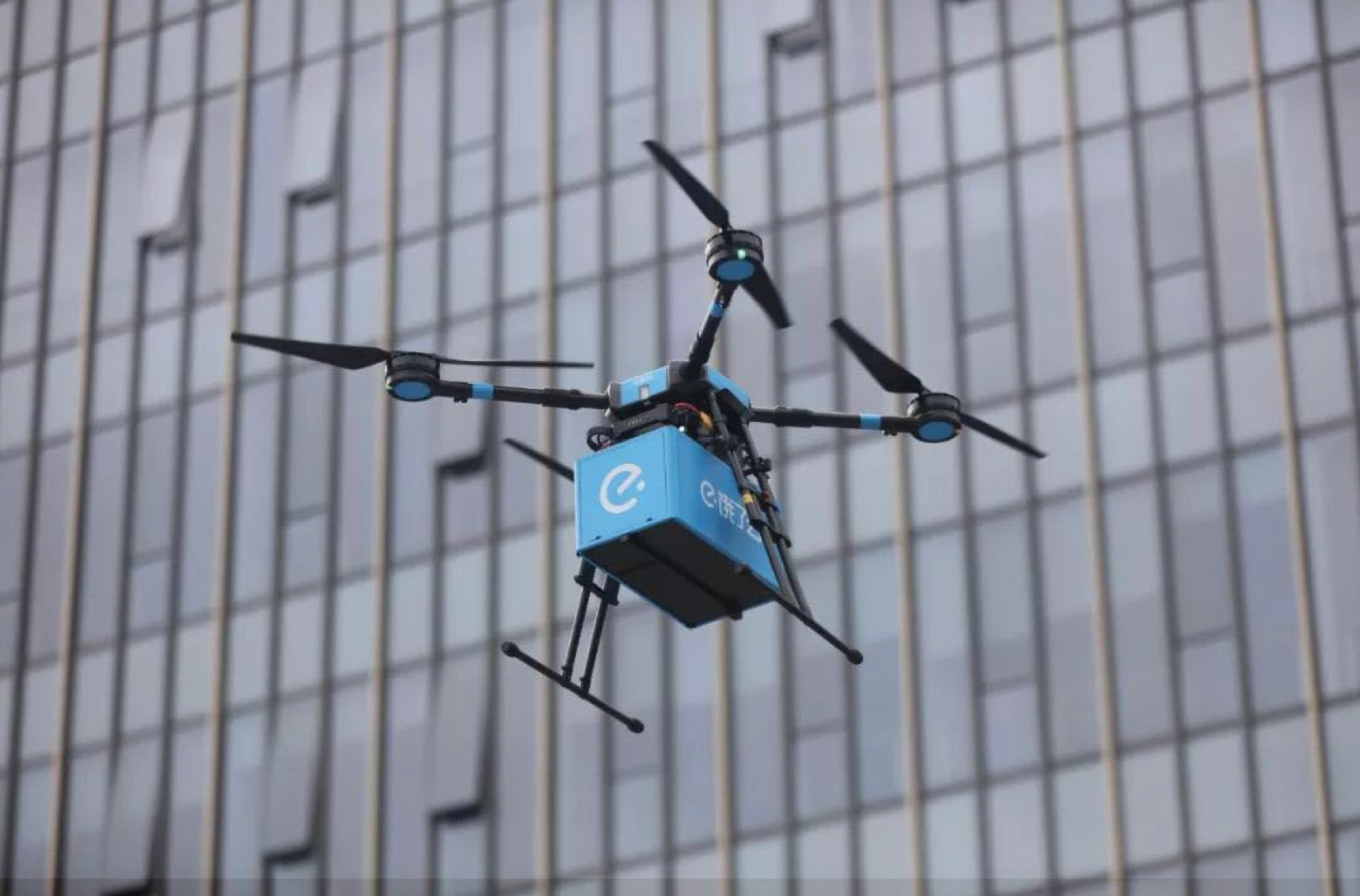 Alibaba's food delivery unit Ele.me has started using drones to help deliver food, marking the first known commercial application of drones in the food delivery business.
Ele.me said it has gained approval to operate drones on 17 routes covering an area of 58 square kilometers in cooperation with more than 100 local restaurants in Shanghai's Jinshan Industrial Park, according to an announcement on its official WeChat account.
The drones carry food from one distribution point to another, with one employee packing the food to travel by drone, while another employee receives the food from the drone and delivers it to end customers. Ele.me said the drones will cover 70% of the original delivery distance and delivery people only need to drive 15% of their original routes.
Ele.me is also developing a smart helmet for its delivery people which integrates windshield display and smart bluetooth headphones, to improve safety and efficiency. It is also developing robots to assist drones operating in different architectural situations, the company said.
Most logistics companies in China are embracing drones to improve their delivery efficiency. In February, JD.com Inc. gained approval from China's Civil Aviation Administration for the first national program to test delivery drones on a large scale in China. The program will be rolled out in the northern province of Shaanxi.
In March, SF Express announced that one of its subsidiaries had secured China's first experimental drone operating license from the East China Regional Administration of the Civil Aviation Administration of China (CAAC).