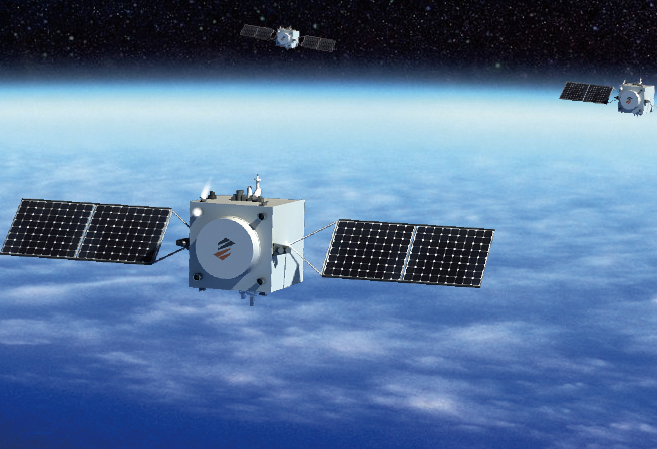 In the backdrop of rapid development of the small satellite market in China, a number of new start-up companies have emerged in China's private commercial space sector starting in 2017. S-Motor, a space start-up backed by Shenzhen Oriental Fortune Capital Co., Ltd. and HIT Robot Group, has completed the design of its first commercial rocket power system.
According to Spaceworks' forecast, from the year of 2017 to 2023, the world will launch nearly 2,400 micro-nano satellites with a mass of 1 kilogram to 50 kilogram. According to NSR's forecast, around 2,200 microlites below 100 kilogram will be launched worldwide from 2017 to 2024.
However, in 2017, only 91 rockets were launched globally, and China accounted for 19 of those. The vast majority of these rockets launches in China were conducted to support state programs. Therefor, private rocket launch companies still have certain advantages if they can secure proper launch sites.
S-Motor mainly provides commercial launch vehicle powertrains and commercial small satellite attitude and track control systems. For the commercial rocket power system business, the design of the first-stage solid rocket engine has been completed. The company is hoping that the rocket power system will be generalized, modularized, and combined to meet the universal demand for different loads in the commercial market at a low cost.
In terms of commercial small satellite attitude and orbit control system business, the company will soon organize vacuum ignition of Class 1N thrusters.
S-Motor's business focus right now is the power system, with its first product a Class 3 solid rocket engine. It hopes to achieve a 250 kilograms LEO orbit and 150 kilograms of SSO orbital capacity.
This product comes from the customer's custom needs, through the analysis of passengers, S-Motor determined the design of the three-stage engine, after learning from the successful experience of the world's mainstream solid rocket engine and determining the front and rear wing column charge structure, butyl hydroxyl three Compound propellant, composite thermal insulation structure, deep penetration, special-shaped surface C/C combination nozzle, and other technical implementation programs.
The current rocket engine product has completed the program design and review. The team stated that after argumentation, calculation analysis and expert checks, the performance parameters of this type of engine are reasonable, and it can be realized well, and the development and production costs are expected to be greatly reduced.
The development work can be carried out according to this plan, and it is expected to complete the assembly in the first half of next year, then deliver to the customer for launch.
High reliability is the most important factor for rocket customers, and low cost is an important manifestation of competitiveness. This is the product strategy of S-Motor.
In order to ensure high reliability, the team will use the concept of high reliability throughout the entire design process, making full use of mature product design, development methods, the use of margin design and the selection of mature process solutions.
At the same time, in order to ensure that it can be achieved, relatively mature processes and materials are used. For example, three groups of HTPB propellants are used in formulations. This is a very mature formulation in the market. The grade 3 engine uses mature materials such as T700 carbon fiber, and at the same time, it selects mature processes such as casting process, spinning pressure, welding and heat treatment as much as possible.
In order to ensure low cost, the team started from several aspects: first, thorough verification of key technical verification work, avoiding repetition, and reducing unnecessary waste. Second, avoid intermediate transition status of tooling, molds, speed up development progress, and save research funding. Third, raw material procurement, production and processing end-users choose the best qualified suppliers, reduce procurement costs. Finally, the implementation of flat management strategy to save labor costs.