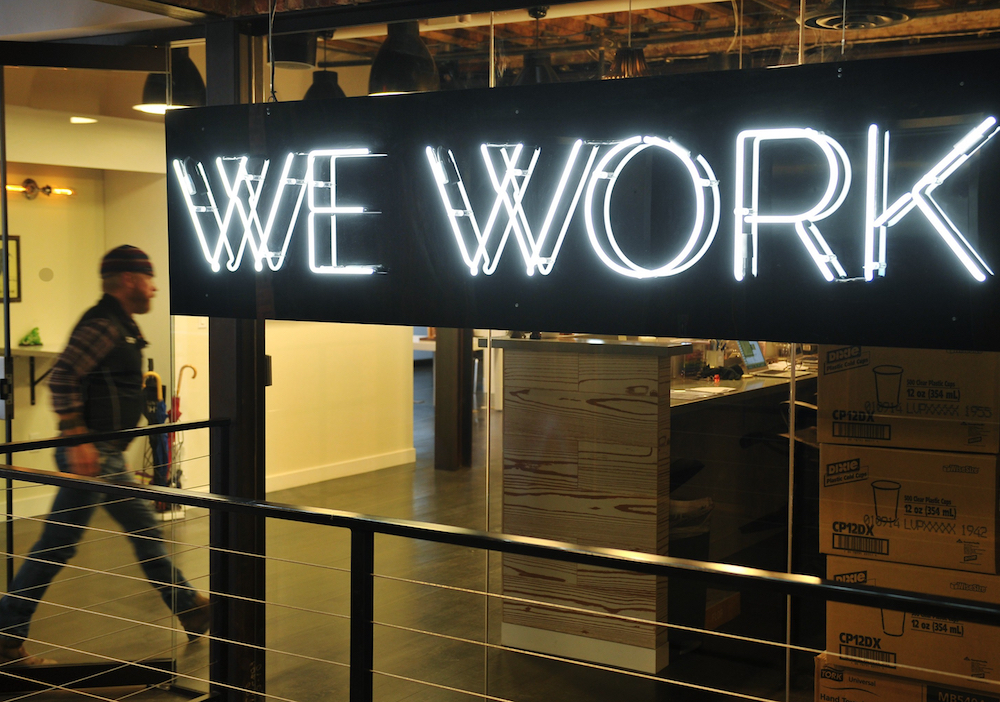 U.S. co-working space WeWork Companies today announced that it has completed a US$500 million series B round in WeWork China. The round was led by Temasek, the SoftBank Group the SoftBank Vision Fund, as well as Chinese investment firms Trustbridge Partners and Hony Capital.
The round came after WeWork acquired Chinese co-working company naked Hub in April. This funding will be used to accelerate WeWork's growth in China.
WeWork entered China in 2016 by opening an office in Shanghai. In the two years since opening its first location in China, WeWork has served 20,000 members across nearly 40 locations in three cities.
"Adam Neumann's vision has always been for WeWork to be a global company with a local playbook, and nowhere is that more clear than in China where WeWork has developed an impressive offering," said Ronald D. Fisher, director and vice chairman of SoftBank Group Corp, referring to WeWork's co-founder.
"From its strong leadership team to locally-tailored technology integration and community-based design, WeWork has demonstrated that it understands what businesses in China need to succeed. Through this investment, we look forward to WeWork continuing to support many more companies of all sizes across China," said Fisher.
In July 2017, WeWork announced the creation of WeWork China, with a US$500 million Series A investment from Hony Capital and SoftBank dedicated entirely to accelerating WeWork's expansion across China.
Founded in 2010 in New York, WeWork is valued at about US$20 billion and manages 10 million square feet of office space. It has more than 2,000 employees and has 253 locations in more than 74 cities across 22 countries. By 2017, nearly 45 percent of its growth was outside the U.S. and Canada.
Despite WeWork's ambitious plan and acquisition of one of the biggest Chinese local co-working operators naked Hub, Chinese investors continue pouring money into start-ups in the space. In June, Sino-Ocean Capital, the investment arm of real estate state-owned enterprise Sino-Ocean Group Holding, led a RMB500 million (US$78 million) series B+ round in Nashwork.
In March, Chinese co-working space Mydream+ completed a RMB300 million (US$48 million) series B funding round led by Ocean Link, participated in by the existing investor Joy Capital and M31 Management Fund, a unit of Giant Group.