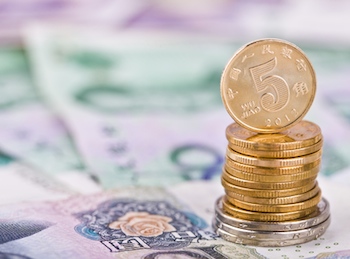 During the first six months, Chinese private equity and venture capital funds saw fundraising plummeting significantly. The tight liquidity conditions, mostly due to tightened financial regulations, has led to more concentrated investments as GPs become more cautious in where to put capital.
A total of 426 PE/VC funds completed raising new funds during the first half, down 19.51% year-on-year. More importantly, funds that completed fundraising raised a total of US$34 billion, down 75% year-on-year, according to data from ChinaVenture.
Around 99% of funds that completed fundraising are RMB-denominated funds. A total of 421 RMB funds completed fundraising, compared to the 426 funds that have completed fundraising.
"The fundraising drought has led to more cautious investment activities. More GPs have turned to investing in those top-tier companies and focusing on helping portfolio companies to add value," says a ChinaVenture report.
In terms of venture capital investments, the number of VC deals declined 6.6% year-on-year during the first six months. But total VC investments reached US$42 billion, up from a year ago. Average deal size is also higher than a year ago, meaning that investors tend to be more careful selecting companies to back. But once decided, investors tend to put more capital into one company.
As a result, there are more massive single VC deals in the range of US$500 million or more, a number that was typically associated with IPO proceeds. Examples of these deals include Chinese AI start-up SenseTime completed a US$620 million series C+ funding round in May, led by Fidelity International, Hopu Capital, Silver Lake and Tiger Global. In May, Vipkid, a Chinese K-12 online education platform, raised a US$500 million series D+ round led by technology-focused hedge fund Coatue Management, Tencent Holdings Ltd, Sequoia Capital China, and Jack Ma-backed Yunfeng Capital.
China's central bank and other key financial regulators announced in April a new set of stricter rules to rein the country's US$15 trillion asset management sector. Specific rules include removing implicit guarantees for wealth management products, stricter screening of qualified investors and leverage limits. This has led to a tightening of liquidity in China's financing markets, which used to provide ample capital to PE and VC funds.
"PE and VC should stay a relatively small sector. If it becomes too big, it will lead the industry toward two extremes: either it will make GPs assets-under-management too massive, turning it to something more like banks, or some small and unskilled GPs will disappear," said ASBV China chairman, Xiong Gang.