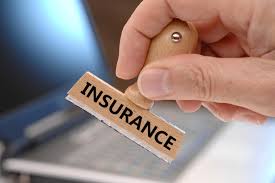 Shanghai-based insurance start-up Ins For Renascence (IFR) has raised a series round worth of around RMB100 million (US$14.5 million) led by Matrix Partners, according to Matrix Partners' announcement on its official WeChat account. 
Founded in 2017, IFR specializes in pre-insurance risk control and product customization in the field of personal insurance. Based on big data, machine learning, and cloud computing, it mines multi-dimensional data such as consumption behaviors, data on customers' medical care, finance, travel and fraud, and provides solutions for insurance companies.
The company's credit scoring system has covered 890 million Internet users and has customer profiles of 670 million mobile users with its more than 3,000 profiling tags.
"China's insurance industry has great potentials, among which personal insurance that IFR focuses on is one of the most promising areas.  We are dedicated to empower insurance companies with big data," said Wan Haoji, partner of Matrix Partners China. "We are also optimistic about the team's experience and execution in the industry. They have the potential to grow to the best insurance technology company in China."
Internet life insurance premiums reached RMB138 billion (US$20 billion) in 2017, accounting for only less than 5% of the overall personal insurance, according to The Insurance Association of China.
Proceeds of this round will be used to expand the product offering, especially customized products, as well as improvement of its platform. The company also said it will start the next round of financing in the second half of this year.
Last year, IFR raised a pre-A round from Mount Morning Capital and an angel round from Cloud Angel Fund and ChinaRock Capital.