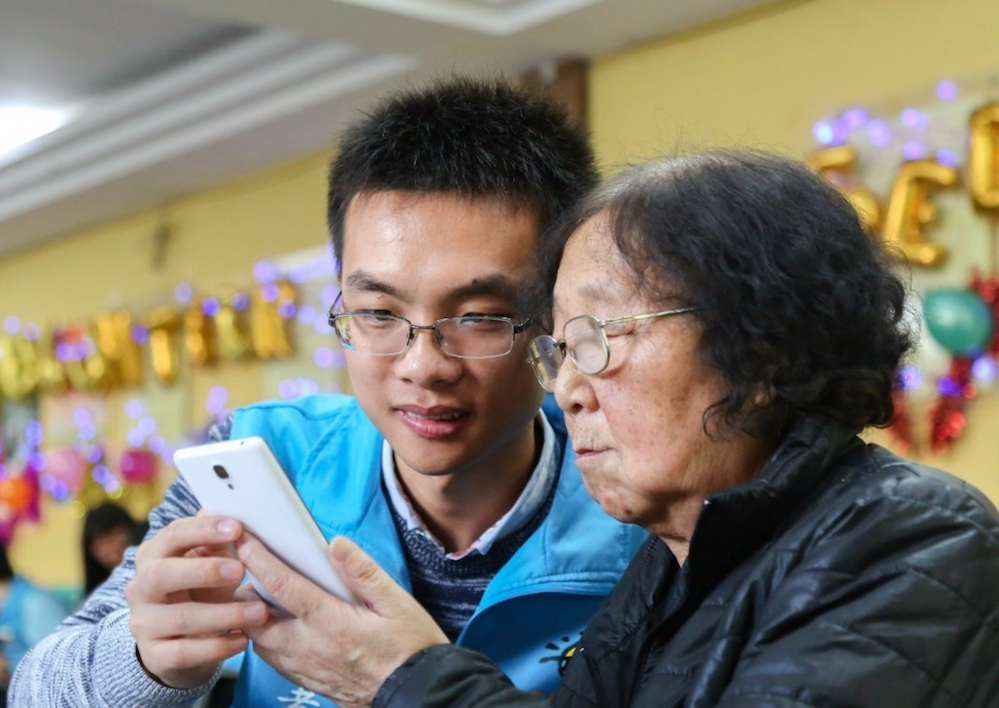 The fast-ageing population of China combined with high mobile Internet penetration has hastened a surging "smart silver economy", prompting technology firms to shift their focus to a previously overlooked demographic: the elderly, according to a new research report.
Chinese tech companies have for years targeted the young and well-to-do segments, who are appealing to advertisers. But as one in eight mobile Internet users in China being senior citizens, companies have shifted their focus toward the grandparents.
According to a research conducted by data provider Quest Mobile, an increasing number of Chinese senior citizens have the potential to become the new hardcore "DuoShouDang", directly translated as "the finger-chopping group", a term used to describe people who are impulsive and addicted to shopping on their phones.
Mobile Internet penetration among Chinese elderly has exceeded the 50 million mark in June 2017, increasing by about 10.8% year-on-year in the last two years. Almost 40% installed more than two shopping apps and have spent over four hours per month on average, the report said.
Born during the Mao Zedong-inspired baby boom, which encouraged people to have four or more children, China's total population skyrocketed to nearly one billion in 1980 from 542 million in 1949. However, birthrate dropped sharply during the 1970s and 1980s after the government implemented the one-child policy.
Currently, the number of the elderly citizens aged 60 and above topped 241 million in China in 2017, representing 17% of the country's population. It is estimated that China will have 487 million elderly citizens, or 34.9% of the total population, in 2050, according to statistics released by China National Working Commission on Aging in a news conference in February.
As such, the elderly now represents a promising and less-tapped mobile Internet market to tech firms from e-commerce to entertainment. Shopping app usage by the elderly has surged by 8% in one year, according to the report.
Chinese e-commerce firms Alibaba and JD.com are fast in trying to lock in this rising new class of online shoppers. Earlier this year, Alibaba launched a senior shopping section on Taobao to provide simplified shopping webpages and a "pay-for-me" service, which enables a set amount of automatic purchases by the buyer's family members.
Alibaba is also reportedly hiring experienced researchers who are aged 60 or above, in order to better research the user habits and psychology of these users. The company is rumored to be paying as much as annual salary of RMB400,000 (about $US58,124) to attract good researchers.
But China's elderly use WeChat the most, as the pervasive social networking app is now essential for almost everyone in the country to function from personal communications to buying water in a street vendor. Wechat has the highest engagement rate among Chinese elders, with an average of 31.5 hours spent during the researched month, according to the report.
It is followed by news apps including Toutiao, on which the senior citizens spend nearly one hour daily. Online video streaming apps, such as XiGua Video, are achieve greater popularity among elderly users, as they spent double amount of time from a year ago.