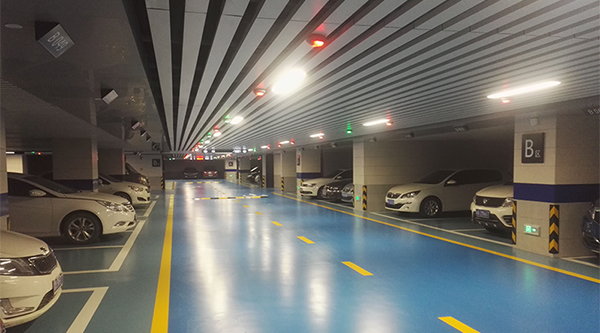 More than 200 companies in China have developed smart parking platforms since 2015 when Chinese National Development and Reform Commission promoted the application of smart parking systems. Many of those companies have also been favored by venture capitalist.
The latest one is Xiamen, Fujian Province-based Keytop Parking Inc., a smart parking solution provider. The start-up has received investment from Chinese tech giant Tencent as a strategic investor, according to a company announcement released by Keytop yesterday.
Smart parking allows car drivers to find parking slot conveniently, and pay for parking fees using mobile payment or other electronic payment methods. It also helps parking operators to manage their parking space more efficiently via better data management systems.
Keytop and Tencent will have further cooperation in providing Internet-based smart parking solutions. The investment follows the cooperation of the two companies in 2014 when Keytop and Tencent WeChat jointly launched the smart parking application platform "Fast-speed Parking". It can guide drivers to empty parking bays quickly by showing them directions and available slots on LED displays.
Founded in 2006, Keytop has a comprehensive product range and solutions including parking guidance system, car finding system, ticketless parking management system and others, which all enable car park operators to increase the usage rate of parking area.
Among them, its video card-free charging system, based on video recognition technology, has subverted the traditional card management mode, which is very popular in the market. The company also cooperated with Xiamen Yuzhou • World Trade Mall to build the first smart parking lot in China that support WeChat payment in 2014.
In 2015, the National Development and Reform Commission promulgated the "Guiding Opinions on Strengthening the Construction of Urban Parking Facilities", which vigorously promoting the application of high-tech such as smart parking systems and automatic identification of license plates. This policy has spurred the market scale of smart parking industry.
According to the forecast of Chinese Ministry of Transport, China's vehicle holdings will exceed 200 million in 2020, which means the theoretical demand for parking space in China will reach 260 million. However, there were still missing 50 million parking space as end of 2017.