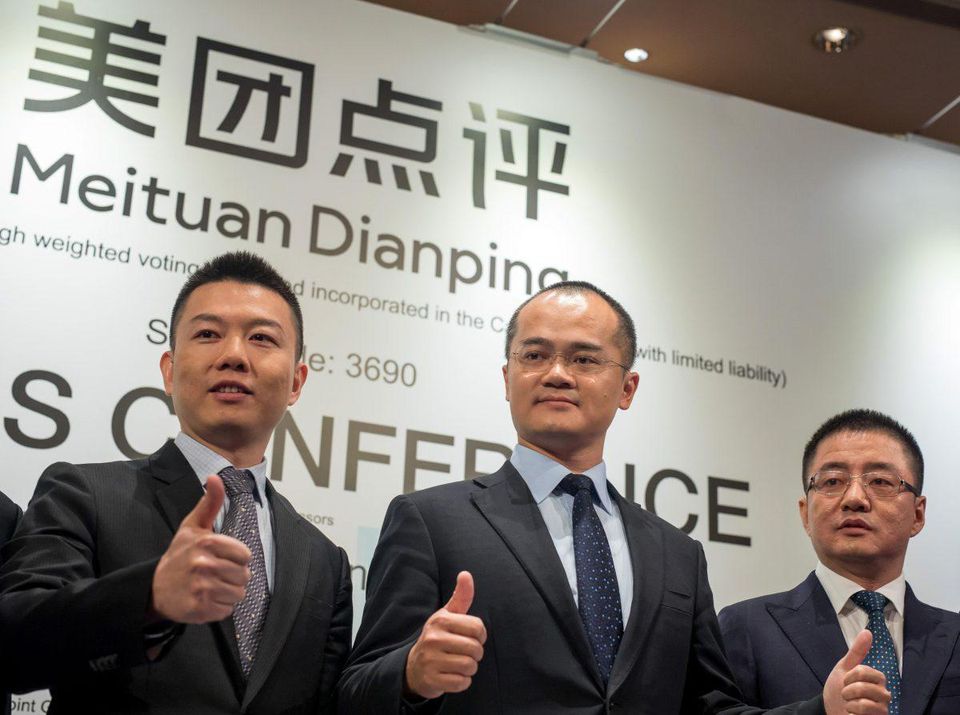 China's Meituan Dianping, an online platform for ordering food and booking movies and restaurants, has raised US$4.2 billion from its initial public offering in Hong Kong, according to Reuters report citing insiders.
Meituan Dianping sold about 480 million primary shares, or 8% of its enlarged share capital, at HK$69 (US$8.79), near the top end of its target range of HK$60 (US$7.65) and HK$72 (US$9.17) per share.
The Beijing-based company will make its market debut on September 20. The listing will value the company at US$53.4 billion, assuming a 15% "greenshoe" or over-allotment option is exercised after the shares start trading.
The company has lined up US$1.5 billion from five cornerstone investors for its IPO.
Its existing investor Tencent Holdings has committed US$400 million, while global asset manager Oppenheimer will inject US$500 million, and UK-based hedge fund Lansdowne Partners will invest US$300 million.
In addition, US fund Darsana and state-backed China Structural Reform Fund have committed US$200 million and US$100 million, respectively.
Established in 2015 through the merger of Meituan.com and Dianping.com, Meituan Dianping has become the world's fourth-most valuable start-up, according to CB Insights.
The company claims that it currently has 290 million annual active individual customers and four million active corporate customers on its platform.
Proceeds from the IPO will be used to bankroll Meituan's rapid expansion into multiple markets.
Last October, Meituan had raised US$4 billion led by China's Internet giant Tencent, valuing the Chinese food reviews and delivery giant at US$30 billion.
Other investors in Meituan include Sequoia Capital, Singapore's GIC Private Ltd., Canada Pension Plan Investment Board, Trustbridge Partners, Tiger Global Management, among others.