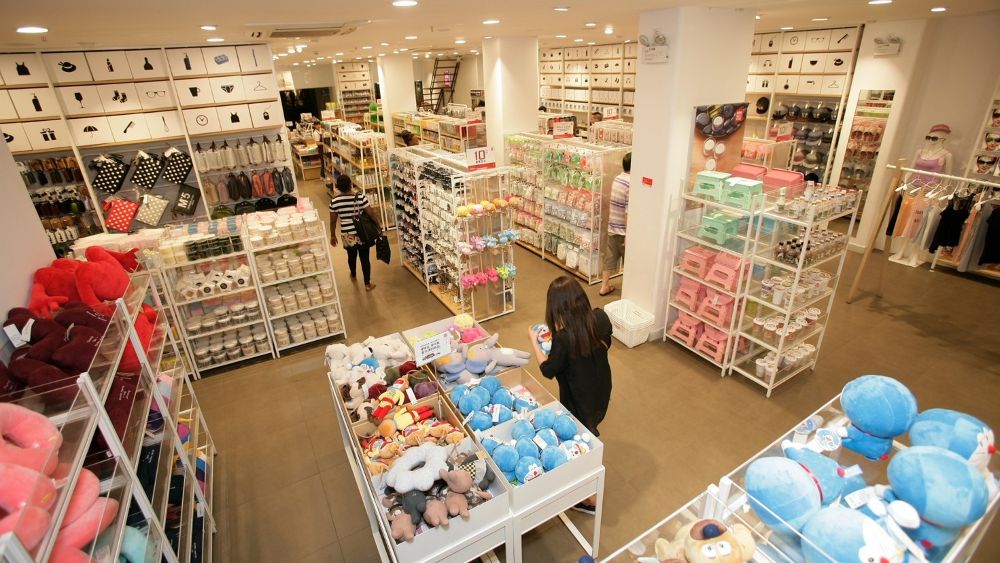 Chinese low-cost and variety store chain MINISO announced that it has entered into a RMB1 billion (US$145 million) strategic investment agreement with the country's internet giant Tencent Holdings Limited and investment management firm Hillhouse Capital Group.
MINISO sealed the strategic investment in pursuit of trilateral cooperation, said the company in a statement on October 1. This is the first time Chinese dime store firm has introduced external financing since its inception in 2013.
The Guangzhou-based company, known as an imitator of Japanese retail firm MUJI, specializes in selling household and consumer goods such as cosmetics, stationery, toys and kitchenware.
The company plans to use the funding to achieve its medium-term strategic goal, which is to open 10,000 stores in 100 countries with an annual revenue of RMB100 billion (US$14 billion) worldwide by 2022.
The company reported revenue of RMB12 billion (US$1.74 billion) in 2017, said Chinese news portal Q Daily citing MINISO's co-founder and CEO Ye Guofu. In 2004, Ye Guofu founded accessory chain firm Aiyaya Co., which is now the parent company of MINISO.
"The three companies will enhance cooperation in big data analysis, smart outlets, intelligent retail and digital operation," said the same statement.
The investment will help expand MINISO's layout in the field of intelligent retail and accelerate overseas market expansion.
It will also finance the future development of the company by improving its ability in terms of information technology, capital operation, corporate governance, among others, the statement added.
The company has already opened over 3,000 stores since 2015 located in more than 70 countries and regions including India, Singapore, Australia, New Zealand, among others.