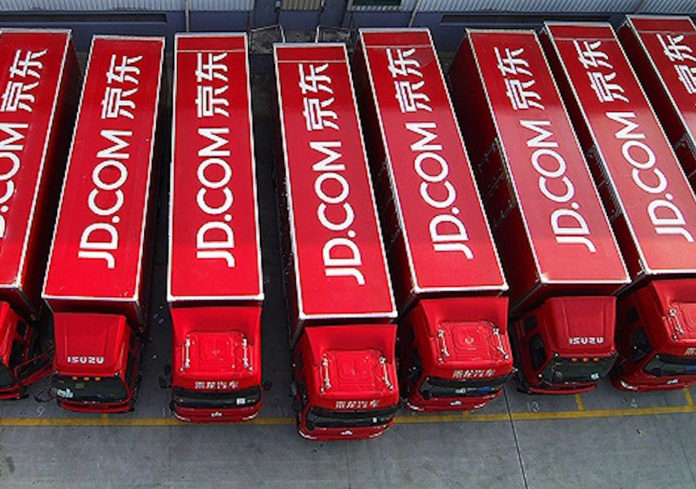 Chinese e-commerce firm JD.com is opening its logistics network up to consumers to send parcels around the country, the company said today in an announcement.
JD's new parcel delivery service enables users of the company's app in Beijing, Shanghai and Guangzhou to send items within cities and throughout mainland China. The move is the latest step in JD's strategy to open its technology and infrastructure up to other shippers, businesses and industries.
The company plans to expand the program to include high value items like luxury products and high-end consumer electronics. It will also offer more diverse options based on delivery timing, aiming to eventually make residential and business deliveries for shippers across China in the future.
"This marks the next step in leveraging the nationwide logistics network that JD has built over the past decade, to expand the range of services available to our users," said Zhenhui Wang, CEO of JD Logistics.
Based on the company's data, the new service will be most in demand by urban professionals who need fast and reliable delivery, including people in the high tech, business and communications fields. In a recent survey, 74% of respondents expressed a desire for high-quality, same-day, intracity delivery service.
The program has already begun user trials with multiple ways for customers to request pickups. In addition to the JD.com app, shippers can request pickups on a JD Delivery mini program in WeChat, which is operated by JD's partner Tencent, and on a JD "Delivery Team" WeChat account.
JD operates its own nationwide in-house logistics network, which can deliver over 90% of orders on the same or next day, the company said in the statement.