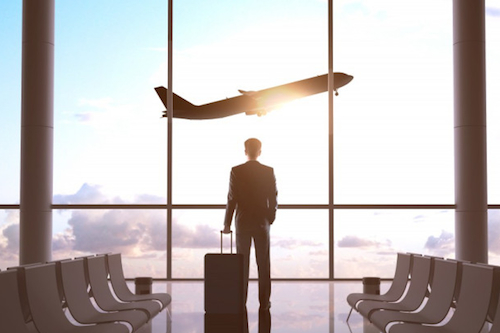 Mafengwo, a Chinese travel platform that enables users to share travel experiences, may see its valuation drop and its planned initial public offering (IPO) delayed after being accused of copying as much as of its 85% review content from competitors.
Mafengwo is likely valued between US$2 billion and US$2.5 billion, according to a Reuters report in August that said the company is looking to raise up to US$300 million in a new funding round. The company also is rumored to have plans to seek an IPO in the next two to three years. But the impact on investor and consumer confidence may delay such plans and hurt its valuations.
Mafengwo may see its valuation drop significantly to roughly RMB2 billion (US$288 million) if the company did turn out to manipulate the content on its platform, estimates Liu Xingliang, head of Data Center of China Internet (DCCI).
Mafengwo, on the other hand, is trying to brush off the accusation as groundless attack from irresponsible media teams. The incident will not impact the operation of the company, said Yu Zhuo, vice president of Mafengwo at an event in Macau on October 23.
The Beijing-based travel service firm was reported to have faked over 18 million user comments and blog articles among its total 21 million "original" content pieces it claims to own. As a peer review and travel online community, the extent of the faked content means the company may not have as many active users and as wide and active an online community as it claims.
The company recorded 100 million monthly active users in 2017, with over 135,000 travel articles generated by its users.
The media article, published by a social media account on WeChat under the name of "XiaoShengBiBi" on October 20, sparked discussions over plagiarism in the country's online travel services industry.
Mafengwo has denied the accusations, and it has also filed a defamation lawsuit against the publisher. In a statement released on its official Weibo account on Monday, Mafengwo said that restaurant reviews only account for 3% of its user-generated content, which mainly includes travel itineraries, diary entries, and travel photos.
"Taking into account our total number of users, the number of accounts posting fake reviews is minuscule and Mafengwo has since removed such accounts," said Mafengwo in the statement, adding that it cleans up about 26,000 suspicious posts and reviews per week, and it has to date closed down 15,000 accounts.
"The number of [fake] users described in the media report has large discrepancies compared to reality and third-party statistics," said Mafengwo.
Fake user generated content is a wide-spread problem among Chinese Internet companies. Merchants on Alibaba's e-commerce platforms are known to hire professional review writers to increase its own online store's reputation and search scores. Alibaba sued Shatui.com in 2016 for connecting online merchants with writers who would falsify purchases and write fake reviews. Alibaba finally won the case and received US$30,600 in compensation.
But for Mafengwo, an online travel community centered around users generated content and user interactions, the accusation may directly compromise the foundation of the company's valuation and business operations.
The credibility of the platform has now been largely negatively impacted, which will furthermore compromise users' trust in the company, said Chinese financial news app JWview citing Yang Yanfeng, director at the Tourism College of Beijing Union University.
"Moreover, the company may have breached a newly-introduced regulation," said Yang, referring to a rule launched by Chinese authorities in late August that requires e-commerce operator to publicize its services and products information in an accurate, instant and comprehensive manner.
The report on Mafengwo has generated a mix of reactions, but top comments on the company's Weibo response showing support for the platform.
"I have uploaded nearly 10,000 travel pictures and typed about 640,000-word travel diaries in the seven years using Mafengwo," said a Weibo account named Kyle_Shi. "Those hostile attacks make me feel disgusted as they are using the behavior of unscrupulous merchants to hurt Mafengwo."
Founded in 2006, Mafengwo completed a US$133 million series D financing round in December 2017, and counts General Atlantic, Temasek Holdings, Hillhouse Capital and Qiming Venture Partners among its investors.