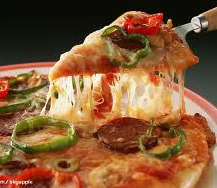 Suzhou, Jiangsu Province-based group buying platform Linlinyi has raised about US$10 million in series A round of financing led by Source Code Capital and Gaorong Capital.
Existing investor Sequoia Capital China also participated in this round, according to an announcement of Source Code Capital on its WeChat account.
The latest round follows an undisclosed seed round financing from Sequoia just two months ago.
Founded in July of this year, Linlinyi provides household consumer products including fruits, casual snacks, drinks, fresh frozen products, grain and oils to community users. Users can view and participate in group buying through WeChat and other channels.
It has covered thousands of communities in 15 cities of East China, and maintained a compound growth of more than 50% per month, says the company chairman Xiao Zhilong in the announcement.
"Fresh food group buying in the community has innovation in the supply chain organization and delivery to consumers. We are optimistic about the long-term potential of this field. Linlinyi has a leading position in East China and has rich industry experience," said Hao Yiwen, vice president of Source Code Capital.
After this round of financing, Linlinyi plans to cover more than 5,000 communities in 20 cities in half a year.