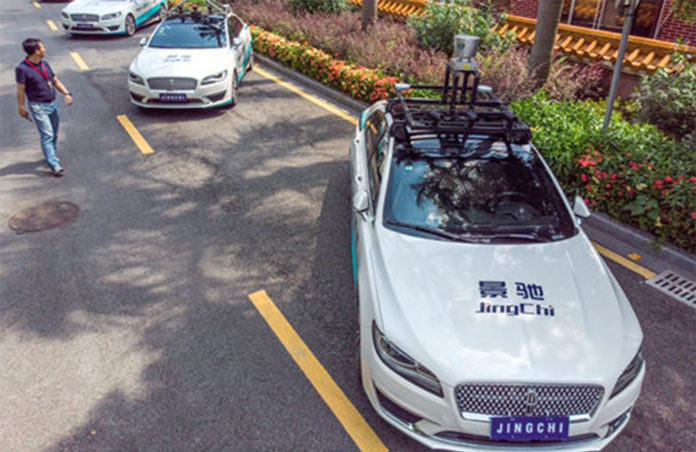 Chinese autonomous driving technology start-up Jingchi.ai has changed its name to WeRide.ai and completed a series A round of financing, according to an announcement from Qiming venture partners.
The new round of financing is led by Renault–Nissan–Mitsubishi Alliance (Alliance RNM ), a Franco-Japanese strategic partnership between the automobile manufacturers Paris-based Renault and other two Japanese carmakers, Nissan and Mitsubishi Motors.
Other backers, such as Hanfor Capital, Atop Capital, Johnson Electric, IdinvestPartners, OceanIQ Capital and existing investors Qiming venture partners, also participated in the round. Chinese entrepreneur He Xiaopeng, who co-founded XPENG Motors, an intelligent electric vehicle startup, also invested into this round.
The financial amount of the round was not disclosed. Morgan Stanley serves as a financial advisor for this financing.
Founded in Silicon Valley in 2017 by the former head of autonomous driving unit of Baidu, Wang Jing, WeRide.ai is a smart mobility company that intends to create Level 4 autonomous vehicles for the Chinese market.
The company owns branch offices and R&D centers in Sunnyvale in California, China's Capital Beijing and Anqing in the southwest of Anhui province. 70% of its total 200 employees are algorithmic engineers, according to the announcement.
But soon after its establishment, the company was embroiled in a series of legal troubles. Baidu filed a lawsuit against the company and Wang Jing in December 2017 on the basis of trade secret theft to Beijing's Intellectual Property court over claims of autonomous driving trade secret theft.
The Chinese search giant accused that Wang Jing, founder and CEO of JingChi, was using Baidu's self-driving commercial secrets to compete against them.
Wang had to step down from his position in the company. The current co-founder and CTO Tony Han took over the post of CEO. Tony Han was the Chief Scientist at Baidu's Autonomous Driving until he left the company in March 2017.
In March this year, Baidu made peace with the start-up and partnered with the company in Baidu's open-source autonomous driving platform Apollo.
Four months later, however, company management fell victim to a battle for control. Pan Xining, a legal representative of Jingchi, issued a notice on WeChat, saying that the company's CFO Lu Qing pledged her equity by forging signatures and illegally changed Jingchi's legal representative to himself with consent neither from her nor the board.
Pan said that Lu also tried to buy back her equity by offering her a check worth of US$6,500, which was turned down by her. The legal proceedings are still pending.