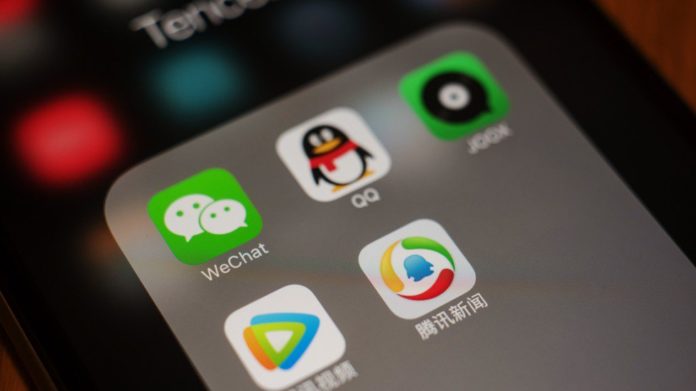 WeChat, China's ubiquitous messaging app operated by Tencent Holdings Limited, is to further strengthen censorship of content and qualification of individual media accounts on its platform, according to an announcement.
Urged by the Central Cyberspace Affairs Commission (CCAC), China's regulator on internet and media, WeChat said it plans to clean up politically sensitive information, vulgar content, rumors and articles with sensational titles, as well as crack down on plagiarism and infringement. It will trace down and close offending individual accounts via self-examination procedures.
China's Central Cyberspace Affairs Commission yesterday has filed a notice to order several Chinese internet companies, especially Chinese social messaging app WeChat and China's top microblogging platform Weibo, to censor questionable individual media accounts on their own platforms.
The article also mentioned Chinese search engine giant Baidu Inc., Beijing-based news and information content platform Toutiao, Sohu.com Inc., UCWeb, owned by Alibaba Group and US-listed Chinese online media Phoenix New Media.
Launched in 2011, the hugely popular social messaging app in China not only offers instant messaging, but also provides a platform for consumer financial services, entertainment content, film ticket booking, food ordering and cab hailing services.
Its mini-programs allows app developers to develop and embed everything from gaming to logistics information apps to maps in WeChat, so users don't have to ever leave WeChat in order to access everything they need in life and work. WeChat now has 1.58 billion monthly active users (MAU) worldwide, according to its third quarter report 2018.
In October, Tencent was summoned by Chinese authority to clean up pornographic content and close series offenders's accounts on WeChat. At the same time, many social and media apps received censorship orders to inspect its content as well.
Earlier in April, Beijing shut down four news portals and ask them to conduct self-inspection on their content before they can resume operations. The censorship involved news app Toutiao, run by Beijing Bytedance Technology Co., as well as two news portal run by NetEase and Tencent respectively.
Beijing Bytedance Technology Co. was also urged to permanently shut down a popular joke-sharing app called "Neihan Duanzi" in Chinese and delete its WeChat social media account.
The Beijing-based quickly-growing internet company also had to place a series of measures, including enhanced privacy settings, parental controls and a risk warning, on its virtual short video app Douyin after warning from Chinese regulators.