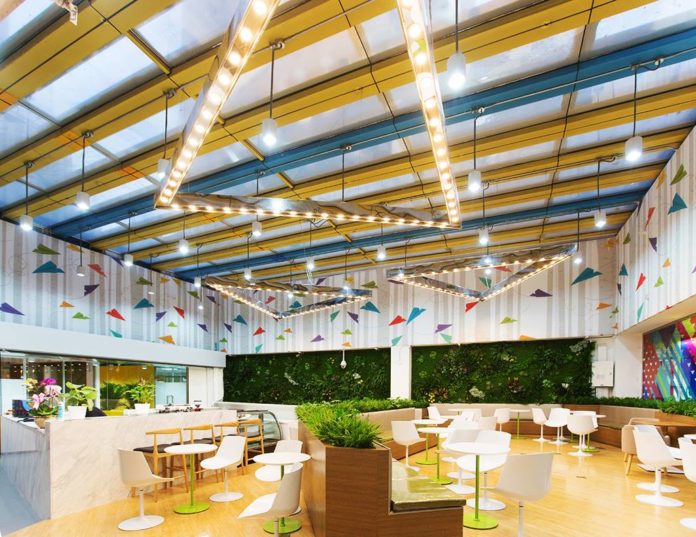 Chinese co-working space operator Ucommune has completed a US$200 million series D round of financing led by Hong Kong-based All-Stars Investment, with the participation of Chinese investment bank CEC Capital, according to an announcement released today by Ucommune.
The new funding came at a time as Ucommune has been developing aggressively with an aggregate of six mergers and acquisitions completed in 2018. Most recently, Ucommune has the number of its workstations hit 100,000 after it acquired its homegrown rival Fountown to consolidate its 26 co-working spaces in Shanghai and Beijing in October.
Established in 2015, Ucommune leases co-working space and provides customized space solutions to small-to-medium enterprises.
The three-year-old start-up said in the statement that it operates over 200 co-working spaces covering a total of 37 cities. The company said that it plans to expand to 350 locations in 40 cities, providing nearly 200,000 workstations in the next three years.
According to the company's website, most of its co-working offices are currently located in mainland China. The company seeks to speed up its expanding global footprint after it opened two new offices in Singapore and another two in Hong Kong earlier this year.
The company has provided its services to a range of Chinese companies including English learning app developer Liulishuo, video sharing platform Bilibili, bike sharing frims ofo and mobike, and artificial intelligence (AI) solution provider Horizon Robotics.
The new round of financing is the third investments completed by Ucommune in 2018. The company received a RMB300 million (US$43.5 million) investment from property developer RK Properties and Jingrong Holdingsan in August. In February, it secured a RMB110 million (US$17.4 million) investment from Qianhai Wutong Mergers and Acquisition Funds.
Other investors in Ucommune's previous funding rounds include Sequoia Capital China, ZhenFund, Gopher Asset Management, Noah Wealth Management and Sinovation Ventures.
The proceeds of the round will be used to further accelerate Ucommune's expanding global footprint, strengthen its research and development capabilities, improve its ecosystem, and advance its internet of things (IoT) smart office technology.
However, Ucommune's ambitious plan to march into the overseas markets is facing with a challenge as its U.S. counterpart WeWork has also received a US$3 billion warrant from Japan's SoftBank Group Corp.
SoftBank Group has confirmed the new commitment in an email inquiry sent by China Money Network on November 14.
The two co-working giants were involved in a lawsuit, in which WeWork sued Ucommune, previously branded as UrWork, for using the UrWork name, logo and mobile app that would cause brand confusion to customers in September 2017.