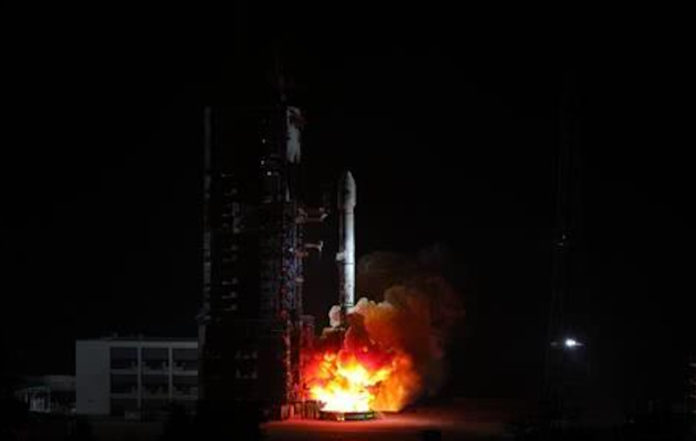 China has launched a new pair of navigation satellites into space on a Long March-3B carrier rocket from the Xichang Satellite Launch Center in Sichuan Province at 2:07 a.m. today.
The launch took over four hours to complete the mission. The satellites, Beidou-42 and Beidou-43 of the BeiDou Navigation Satellite System (BDS), entered a medium earth orbit and will work with 17 other BDS-3 satellites already in space. The two satellites are the 42nd and 43rd satellites of the BDS satellite family.
China plans to provide navigation services with the BDS-3 system to countries participating in The Belt and Road Initiative by the end of this year, according to Xinhua News Agency.
"This is a key step for BDS developing from a domestic experimental system to a regional and then a global navigation system," said Yang Changfeng, chief designer of the BeiDou system.
The positioning accuracy of the BDS-3 system has been improved to 2.5 meters to 5 meters, more than twice as accurate as the BDS-2 system, said Yang, according to Xinhua.
This was the ninth launch dedicated to the replenishment of the Beidou Navigation Satellite System in 2018. Launch activities started on January 11th with the launch of Beidou-3M7 (Beidou-26) and Beidou-3M8 (Beidou-27) satellites, followed with launches on February 12, March 29, July 9, August 24, September 19, October 15, and November 1.