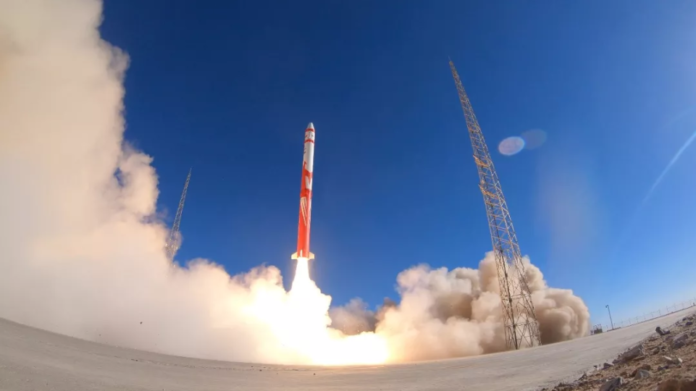 Chinese private space launch firm LandSpace has secured a RMB300 million (US$43.21 million) series B+ round of financing led by venture capital firm China Growth Capital, bringing the money raised by the company to over RMB800 million (US$115.22 million), according to a statement released today on LandSpace's WeChat account.
According to the statemenet, Chinese financial service firm Zhongji Investment, public research university Xidian University's venture capital fund and news portal 36Kr's investment vehicle 36Kr Fund participated in the new round.
Investors in LandSpace's previous rounds, including wind turbine manufacturer Goldwind, high technology and culture focused investment firm FouDream and Chung Tin Group, continue backing the company with new investment.
The new funding comes at a time when players in China's private launch sector are vying to become the first to place satellites into orbit. LandSpace encountered a setback as it failed to orbit its three-stage rocket Zhueque-1 in north-central China's Gansu province on October 27.
LandSpace's Chinese peer iSpace has successfully launched its Hyperbolic No. 1 (SQX-1Z) commercial sub-orbital rocket in early September. Another Chinese rocket start-up OneSpace, which raised RMB300 million (US$44 million) in August, also claimed to have launched the first private suborbital rocket earlier this year.
The proceeds will be used to research and develop LandSpace's main products, the Tianque-12 methalox engine combustion chamber and the two-stage Zhuque-2 rocket, and the construction of the corresponding infrustructures.
LandSpace said that Tianque-12 has succeeded in the test-firing in late September, and the rest part of the trial operation is expected to complete in the first half of 2019, while Zhuque-2 is scheduled to embrace its first launch in 2020.
Founded in 2015 by Tsinghua University, Beijing-based LandSpace primarily engages in the development and operation of rockets in China, with a focus on the small and medium-sized commercial aerospace application market, according to the company's website.
The company completed a US$31.7 million series B financing round led by Chinese wind turbine manufacturer Goldwind in early April.