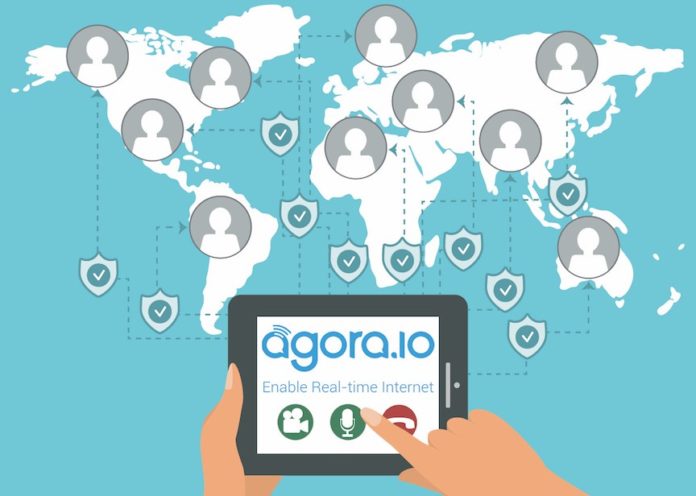 Voice, video and live broadcasting platform Agora.io, the real-time communication service provider of smartphone maker Xiaomi, has closed a US$70 million series C financing round, led by technology-focused investor Coatue Management.
The latest round of fundraising has brought the company's total capital raised till date to US$125 million. The company's existing investors, including SIG, Morningside Venture Capital and Shunwei Capital, also participated in the new round, according to a statement released by Agora yesterday.
Founded in January 2014 by Tony Zhao, a founding engineer at Cisco Webex and former CTO of Chinese video-based social media firm YY.com, Agora is a provider of real-time voice, video and live broadcasting solutions for web and mobile applications. The company has offices in Santa Clara and Shanghai, providing service to customers across over 100 countries.
China's smartphone manufacturer Xiaomi, social search and instant messaging mobile app Momo, social entertainment service provider The Meet Group, and e-sports live streaming platform PandaTV are among the company's current customers, according to the details provided on the company's website.
Accelerated by the proliferation of mobile and widespread internet access across the globe, Agora had hit two billion software development kit (SDK) installs in September 2017, according to the statement.
The company's Software-Defined Real-Time Network processes and routes an average of 10 billion minutes of live communications per month through 200 globally distributed data centres.
"The Internet has steadily transformed the way people communicate over the last decade, but these interactions will continue to shift as technology continues to advance at a rapid pace," said Tony Zhao in the statement.
In December 2014, the company had raised US$20 million in series B round of financing. The funding round was led by SIG and saw the participation of Morningside Venture Capital, GGV Capital, ShunWei Capital and IDG Capital Partners.