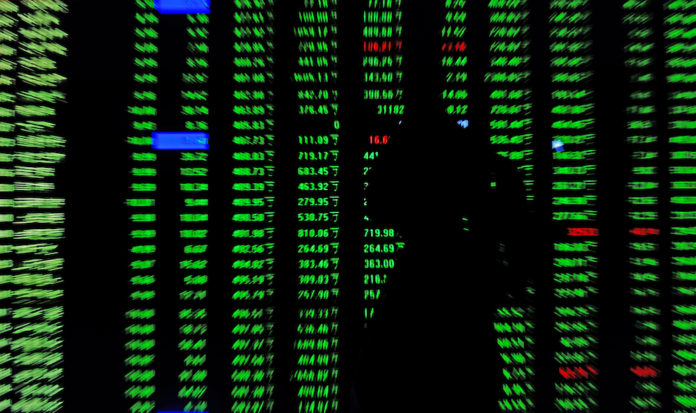 China's plummeting stock market has triggered margin calls for many listed Chinese companies' key shareholders who have pledged their shares. This has led to an increasing number of law suits when these shareholders default on their share-pledged financing.
In the latest such episode, Southwest Securities has taken Yiwu city-based Neoglory Holdings Group, the shareholder of Shenzhen-listed real estate developer Neoglory Prosperity, to court. Southwest Securities alleged that Neoglory Holdings Group failed to assume its responsibility in a stock-pledged repo agreement and demanded Neoglory to pay a total of RMB840 million for principal and interest payment and legal fees.
As many as 11 securities firms have sued shareholders involved in share pledge, with a total of pledged securities of close to RMB10 billion (USD1.44 billion), according to Chinese local media outlet China Fund News.
The 11 securities firms include the Pacific Securities, CSC Financial, Industrial Securities, Southwest Securities, Hua An Securities, China Fortune, Dongxing Securities, Shenwan Hongyuan, Orient Securities and China Galaxy Securities.
Amidst worsening U.S.-China relations and global economic uncertainty, 2018 was a bad year for China's stock market. The Shanghai Stock Exchange Composite Index stood at 2,580.48, representing a 23% drop from the beginning of this year.
As of November 16th, about RMB4.8 trillion (US$691 billion) worth of Chinese shares have been used as collateral against loans, according to data from China Securities Depository and Clearing Corporation Ltd.
The situation has prompted brokerage firms to seek ways to bind together to work out the increasing default. The Securities Association of China last month announced that around a dozen securities firms will form a RMB100 billion asset management company to support listed companies and hopefully relieve margin call pressures.
China's big four asset management firms, financial institutions established to manage and dispose the country's bad loans, were reported to be working on some measures to alleviate the situation as well.
A repo agreement is a contract for the sale of a security with a commitment by the seller to buy the same security back from the buyer at a specific price on a designated future date. The repo seller is borrowing money and providing securities as collateral while the repo buyer, or the securities firm, is lending money and accepting securities as collateral for the loan.
In China, the practice of key shareholders, usually company management or related parties, has been criticized by the investing public as a way for insiders to conveniently "cash out". Many suspect that once the loan was issued to the company, that money was funneled through to the same shareholders. That's why brokerage firms that arranged the repo agreements are now suing the shareholders or their related legal entities, hoping to recoup some losses.
For example, Pacific Securities sued Beijing Haoze Jiaye, the third largest shareholder of Shenzhen-listed software company Softto, when Softto's share price dropped to trigger margin call and Haoze Jiaye failed to pay interest. Share prices of Softto was traded at RMB6.97 per share on June 1, representing a 64.5% decrease from RMB19.6 per share on September 26, 2016.
In share pledge financing, shareholders use a percentage of their shares as collateral to secure a loan. However, as the share price fluctuates, the value of the collateral also changes. When the value of the shares pledged falls below a certain level, it triggers a margin call, requiring the borrowers to make up for the shortfall in the value of the collateral. Otherwise, the lender may sell the shares to obtain funds.