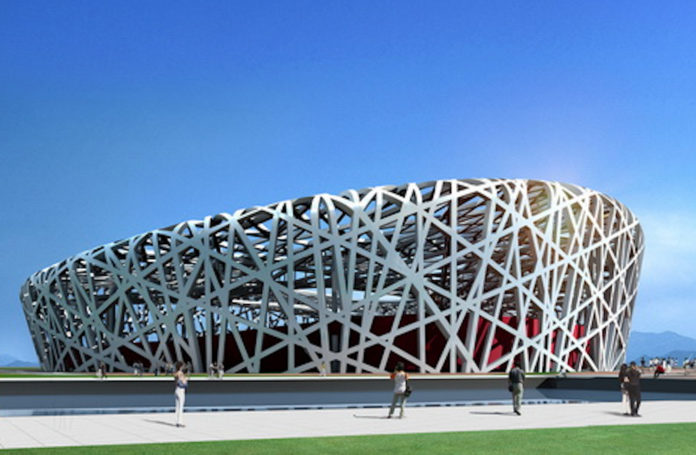 Jinggong Group, a Zhejiang Province-based steel structure and machinery manufacturer that was just ranked as the province's Top 100 Companies last year, has filed for bankruptcy at a civil court earlier this month. The bankruptcy petition was accepted by the court this week and the company has entered its bankruptcy restructuring process.
The company issued the "Announcement on Failure to Repay Major Debt Due" on the Shanghai Stock Exchange on July 17, saying that as of July 16, Jinggong Group and the subsidiaries within the scope of consolidation had outstanding debts totaling RMB2.11 billion (US$297.66 million).
Among them, the company failed to pay off nine debt offerings worth a total of RMB1.05 billion (US$148.12 million). The debt includes loan principal and related interest of RMB397 million (US$56 million) to Great Wall Assets Management, RMB280 million (US$39.5 million) to COFCO Trust, and RMB100 million (US$14.11 million) to Huaxia Bank Hangzhou Branch.
Two listed companies that Jinggong Group controls, Kuaijishan Shaoxing Rice Wine Co. Ltd. and Zhejiang Jinggong Science & Technology Co. Ltd., issued announcements on September 17, saying that all the shares held by Jinggong Group were frozen by the judicial system and frozen in multiple rounds. Jinggong Group was ordered by the court to accept the bankruptcy reorganization application and enter the reorganization procedure.
Jinggong Group holds 142 million shares of Jinggong Technology, accounting for 31.16% of the company's total share capital and holds 164 million shares of Kuaijishan accounting for 32.97%. The bankruptcy may result in the change of the actual control rights of the two companies, bringing a risk of unstable control.
Earlier on September 4, Changjiang & Jinggong Steel Building (Group) Co. Ltd., another listed subsidiary of Jinggong Group who designed the steel structure of the Beijing Olympics Bird's Nest, said in an announcement that its controlling shareholder was shifted to Zhongjianxin Holdings who took 54.1% equity of the company.
All three listed companies said that Jinggong Group's default has had no effect on them. However, their stock prices all fell to varying degrees from July 15 when Jinggong Group was exposed to debt default until July 23 the stock market closed.
The share price of Changjiang & Jinggong Steel Building fell from RMB3.04 to RMB2.74, a drop of 9.87%; Jinggong Science & Technology 's share price droped 5.58% from RMB5.20 to RMB4.91, while Kuaijishan's share price fell from RMB8.76 RMBto 8.65.
The subsidiary companies' performance is also not satisfactory. According to the 2019 semi-annual performance forecast shows that in the first half of 2019, Jinggong Science & Technology is expected a loss of RMB45 million (US$6.35 million) to RMB55 million (US$7.76 million). In the first quarter of 2019, the business income and net profit of Kuaijishan ushered in a double-dip, which fell by 13.60% and 23.13% respectively. Only the performance of Changjiang & Jinggong Steel Building is less affected.
Jinggong Group was founded in 1968 to run businesses ranging from property and steel structure construction to aviation to wine making. The group ranked 229th by revenue among privately owned Chinese enterprises in 2018, according to the All-China Federation of industry and Commerce, a government-backed chamber of commerce.
"Jinggong Group couldn't come up with the money to repay the short-term commercial paper, a type of debt instrument, due to factors including the government's deleveraging policies", said Jinggong Science & Technology in a filing to the Shenzhen Stock Exchange on July 16.
Jinggong Group publicly issued mid-term notes worth of RMB1 billion (US$141.07 million) in the inter-bank bond market on November 28, 2017, with a term of 3 years and a coupon rate of 7.2%.
At the end of March 2018, Jinggong Group provided a guarantee for an outstanding RMB2.9 billion (US$409.1 million) of financing, mostly for affiliated or Zhejiang-based companies. Some of the companies had been put on a blacklist for individuals and corporations with poor credit, including one that had applied for bankruptcy.
Even before the default, warning signs were flashing for Jinggong Group. In April, Chinese ratings agency Dagong Global Credit Rating Co. Ltd. put the company on a credit watch list, citing the group's declining profit, debt disputes and subsequent court-ordered freeze of its stakes in Jinggong Science & Technology and Kuaijishan, Dagong said in a statement at the time.
On July 15, Dagong lowered Jinggong Group's issuer rating to AA- from AA+ and changed the ratings outlook to negative. Just one day later on July 16, Dagong further lowered the company's issuer rating from AA- to C.
Jinggong Group's operating income decreased year-on-year in the 2018 fiscal year. The net profit attributable to equity holders of the company lost nearly RMB2.4 billion (US$33.86 million), a drop of 300% year-on-year. The company had a total assets of RMB51.7 billion (US$7.29 billion) and a debt scale of RMB37.7 billion (US$5.32 billion), with an asset-liability ratio exceeding 70%.