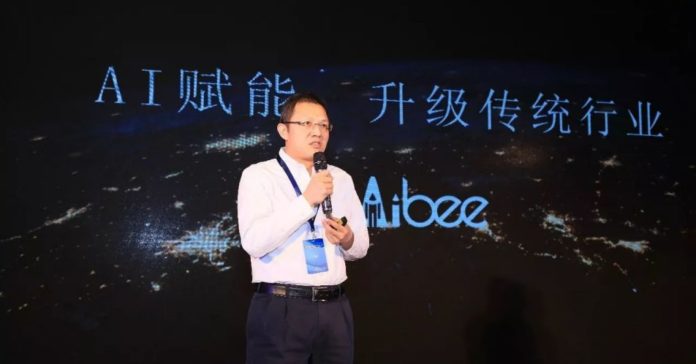 Chinese AI company Aibee has raised US$60 million in series A round of financing, led by Sequoia Capital China and Chinese furniture mall operator Red Star Macalline Group Corporation Limited.
Other investors including Lenovo Capital and Incubator Group (LCIG), K2VC, Zhongli Hecai Capital and C Ventures, also participated in the round.
Founded in 2017, Beijing-based Aibee is an AI solution developer, focusing on facial and speech recognition, computer vision, natural language understanding and big data analytics to upgrade vertical industries.
The one-year-old AI solution provider was co-launched by Lin Yuanqing, former head of Baidu Research, and Silvio Savarese, an associate professor in computer science at Stanford University. The firm has research and development centres in Beijing and Silicon Valley, US.
At present, the company has been focusing on providing its AI solutions to offline retailers and travel industries. It has been developing facial recognition, human detection tracking, product identification for retail stores, and will also provides other technologies, such as augmented reality (AR) and voice recognition, to shopping malls.
After the latest round, Aibee will provide customized AI solutions to improve the operational efficiency of malls and reduce labor costs for Red Star Macalline as a strategic cooperation between the two companies.
As of June 30, 2018, Red Star Macalline operates a total of 267 stores in 180 cities around China, said the company.
Aibee provides similar solutions to K11, a Hong Kong-based offline shopping mall operator, owned by Adrian Cheng Chi-kong, an heir to the Hong Kong billionaire Cheng Yu-tung.
The two parties are working on a parking lot project located in K11's Guangzhou Art Shopping Center.
Aibee had received RMB100 million (US$15.7 million) strategic investment from K11 in May 2018 and an angel round of RMB165 million led by Kinzon Capital, with the participation of Sequoia Capital China, Zhen Fund, Lenovo Capital and Incubator Group, in January.
For offline traveling businesses, Aibee has collaborated with Send Intelligent, a Hangzhou-based smart travel services provider, to jointly kick off an AI-powered tourism program which enable tourists to enter scenic spots by facial recognition.
Send Intelligent has been operating smart travel services in over 4,600 scenic spots across the country, said the company on its website.