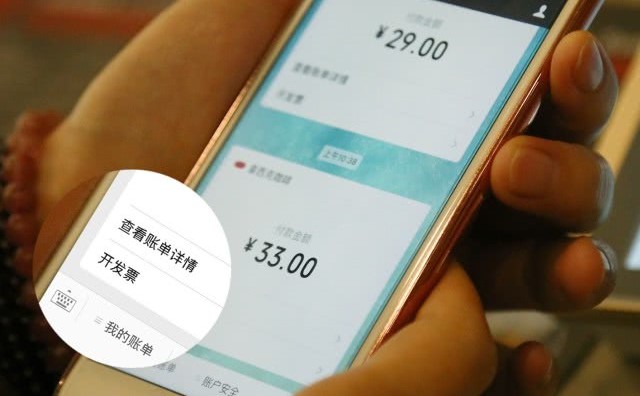 Southeastern China metropolis Shenzhen has become the first city in the country to launch blockchain-powered electronic invoices, enabling merchants and customers to issue or receive invoices through a few clicks on China's "everything app" WeChat.
The electronic invoices, or known as "fapiao" in China, are official invoices issued by the Chinese tax bureau and provided by the seller for any goods or services purchased within the country. The invoices are used by the Chinese government to track tax payments and deter tax evasion.
The new blockchain-powered electronic invoices will be automatically issued to customers and merchants, and placed in their WeChat "card bag" once they click on the "issue invoices" button on WeChat after settling the transaction. The invoice information will be synchronized in real-time in the tax record of enterprises and tax bureau to ensure that each invoice can be tracked back with no possibility of being lost or tampered with.
The new system, which started its trial operation in Shenzhen in early August, was officially launched on December 11 by the local administration of taxation and China's multi-purpose messaging, social media and mobile payment app WeChat. WeChat, released by the country's internet giant Tencent in 2011, has recorded 1.08 billion monthly active users as of September 30.
The new system is also expected to reach out to other mobile payment systems to make electronic invoices "as ubiquitous as mobile payment," said Chinese news agency news agency, Xinhua.
"The directly-issued electronic invoices saved my trip to the tax bureau, and also help me solve the problems like frequent shortage of paper invoices and low efficient manual issuance," Chinese news portal Tencent Technology reported, citing Zhu Yong, manager of coffee bar Le Chic. Le Chic is the first store in Shenzhen to open the blockchain-powered electronic invoices service.
The launch of the blockchain-powered electronic invoices is a "substantial exploration" made by the local tax bureau of Shenzhen to reduce the burden for micro, small and medium-sized enterprises in using physical invoices, said Li Wei, deputy director of the local taxation regulator.