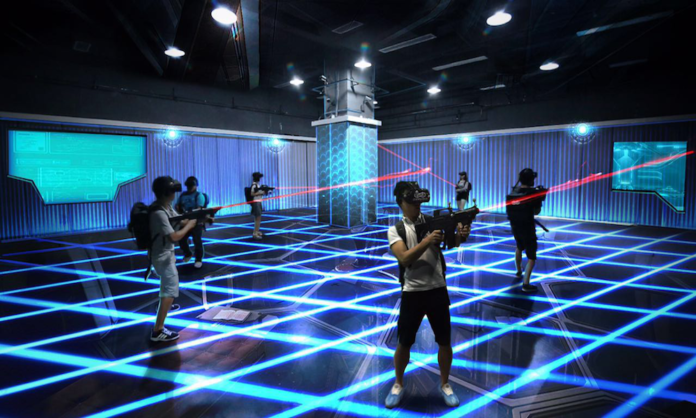 Chinese virtual reality developer Beijing Sky Limit Entertainment Group has received a strategic investment from U.S. computer chip maker Intel Corporation, according to an announcement.
The financial amount of the round remains undisclosed.
The Beijing-based Sky Limit Entertainment was co-established in 2015 by famed Chinese film director Zhang Yimou, who has been well known for The Great Wall, Hero and House of Flying Daggers.
The company focuses on augmented, virtual and mixed reality (AR, VR, MR) solutions development and immersive entertainment experience creation for intellectual property-related entertainment and cultural projects, such as off-line interactive games which integrate users into a virtual world. It also engages in the media and entertainment business, operating custom theaters and custom shows.
The VR company has launched a VR brand SoReal, in collaboration with Danghong Qitian, a company specializing in VR-related entertainment, with investment from China's computer giant Lenovo.
SoReal opened a 10,000 square foot VR concept store in the basement of a shopping mall at the Dongcheng district of Beijing in 2017.
In the southern Chinese city of Nanchang, the company operates a VR-powered theme park where visitors can experience all sorts of VR activities, like VR cinema, fighting games, sports games and walkthrough shooting games. Gamers are able to hear, see, touch and walk in different multi-dimension environments.
Under a strategic deal formed in 2017, MK2, a European film group, will play Sky Limit's VR technology and content, as well as VR space exploration, shooting games and adventure experiences at their venues.
The proceeds of the round will be used for research and development in VR and AR technology, content innovation, and promoting the application of its VR and AR projects.
Prior to this round, the company has received investment from AVIC Trust Co., Lenovo Capital and Incubator Group, and raised a US$15.4 million seed round from Shenzhen Weiyue Creative Investment Co. and Mango Culture & Innovation Private Equity Fund in June 2018.