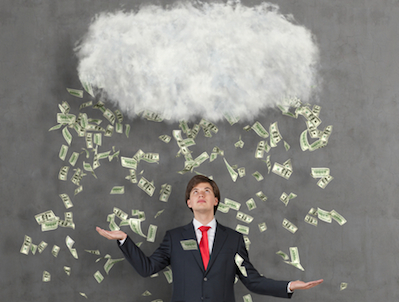 China-focused venture capital firm Lightspeed China Partners has completed the final closing of its fund family IV with total committed capital of US$560 million, which brings the company's committed capital under management to US$1.5 billion, according to a statement released on January 2.
Being the largest fund that Lightspeed China Partners has raised to date, the US$560 million fund family IV includes two funds, namely Lightspeed China Partners IV at US$360 million and Lightspeed China Partners Select I at US$200 million, said the company in the statement. Lightspeed China Partners IV will make investments in Chinese early stage technology companies while Lightspeed China Partners Select I will focus on growth investments in China.
"We believe there are plenty of new opportunities in China consumer Internet given the depth of China's mobile payment and social networks," said Herry Han, founding partner of Lightspeed China Partners, in the statement. "Innovation and entrepreneurship in the next decade will bring more China-based start-ups to the world stage. This will be China's first decade of truly global innovation."
Founded in 2011 by former Google executive James Mi Qun, Lightspeed China Partners is a China-focused venture capital affiliate of Silicon Valley-based US$6 billion-worth Lightspeed Venture Partners. The company specializes in early-stage investments in fields including internet, media, telecom, mobile and fintech. According to its website, the company currently manages three USD-denominated funds and one RMB-denominated fund.
Lightspeed China Partners has poured money into an array of Chinese companies in 2018. The company participated in a US$50 million series A+ round of financing in China's membership-based e-commerce platform Black Fish in late August. It also joined a US$100 million series C round of financing in Shanghai-based financial marketplace eBroker in July.
Other companies in Lightspeed China Partners' portfolio include China's e-commerce platform Pingduoduo, loan provider Rong360, vacation rental booking platform Tujia.com and medical services provider Tencent Trusted Doctors.