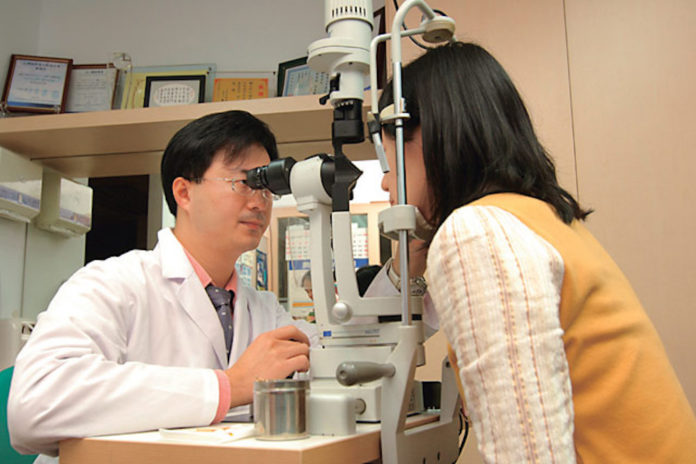 Chinese ophthalmology treatment firm Chaoju Eye Hospital Co. has completed a RMB400 million (US$59.17 million) series B round of financing, led by Orchid Asia Group and Riverhead Capital, according to a today's statement.
Based in Inner Mongolia autonomous region, Chaoju Eye Hospital Co. is a member of the International Agency for the Prevention of Blindness, and provides advanced ophthalmology treatment to customers in urban and undeveloped area of China.
The company was founded by ophthalmologist Zhang Chaoju 30 years ago in Baotou and is currently managed by his son Steve Zhang, who is the CEO of Chaoju.
Utilizing Chinese medicine, refractive and optometric equipment, the company focuses on diagnosis and treatment of various eye diseases, including cataracts, glaucoma, macular, dry eyes, trachoma, and onchocerciasis — also known as river blindness. It also offers services catering to the prevention of eye illness in children and control of adolescent myopia.
Approximately 50% of the world's blind suffer from the above-mentioned illnesses, according to a report published by the World Health Organization.
Presently, the eye treatment services provider operates branch clinics in five province across China, namely Shanxi Province, Hebei Province, Zhejiang province, north-central China's Inner Mongolia autonomous region and Yinchuan in Ningxia autonomous region.
China's ophthalmic market is set to grow rapidly in the coming years, driven by the country's quickly aging population, said Lan Chen, the managing director of Orchid Asia Group, in an announcement. Market Scope forecasts in a report that China's US$2.6 billion ophthalmic market will grow at a compound annual rate of 11.3% over the next 5 years to US$4.5 billion in 2023.
China is home to approximately one-third of the world's blind people, about half of whom are blind from cataracts, and is seeing rising numbers of people with glaucoma or retinal disease, said Market Scope. With an estimated 2.1 million procedures performed in 2018, cataracts is the largest surgical submarket in China while retinal disease plays into the pharmaceutical market.
Orchid Asia is a Hong Kong-based private equity firm founded in 1993, seeking to invest in companies in Asia. It's investments cover a wide range of sectors such as consumer services and products; specialty and outsourced manufacturing; technology, media and telecom; medical treatment; education; and tourism.