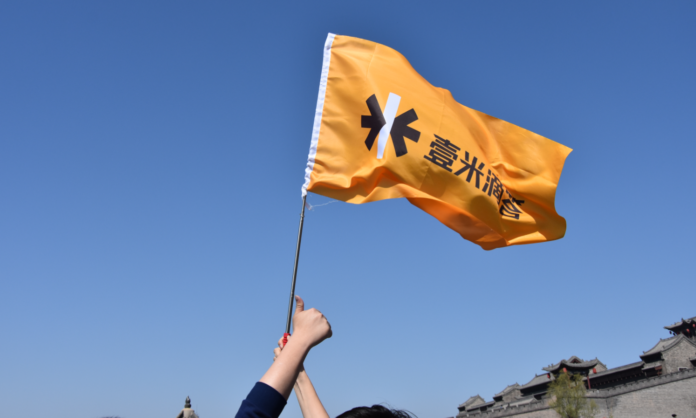 Shanghai Yimi Dida Supply Chain Management Co., a Chinese logistics management systems developer, announced today that it has secured a RMB1.8 billion (US$266.15 million) series D round of financing led by Chinese private equity firm Boyu Capital.
Other investors, like Chinese private equity firm Hopu Investment Management Co. and tech-focused venture capitalist Source Code Capital, also participated in the new round. Yimi Dida released these details in a statement released on its WeChat official account on January 14. Chinese investment bank China Renaissance served as the exclusive financial adviser.
"Chinese less-than-carload logistics market is embracing an era of systematic industry consolidation," said Boyu Capial's managing director Joey Chen in the statement. "Yimi Dida will be among the major force behind Chinese logistics industry… with its strengths in national logistics network and project execution efficiency."
Boyu Capital, whose partners include the grandson of former Chinese president Jiang Zemin, was reportedly looking to raise up to US$3 billion in committed capital for its new USD-denominated fund in late November 2018.
Founded in March 2015 and headquartered in Shanghai, Yimi Dida started its business as a regional logistics alliance and then developed into a national less-than-carload logistics platform.
The company has provided its services through 12,000 warehouses and 1,500 transportation routes as of December 2018, covering 31 provinces across China. Meanwhile, it claims to have an established presence in all first and second tier cities, 90% of counties and districts and over 76% villages and towns in China, according to information available on its website.
Including the new round, Yimi Dida said that it has raised an aggregate of RMB3 billion (US$443.58 million) in six rounds of financing in the past 28 months. The company received US$79 million in its series C round of financing led by Hopu Investment and Chinese property investment firm Sino-Ocean Group in late April 2018.
Proceeds from the new round will be used to finance three main areas, namely customer acquisition, core transportation centers expansion, and the research and development of intelligent technologies like automation equipment and intelligent control system.