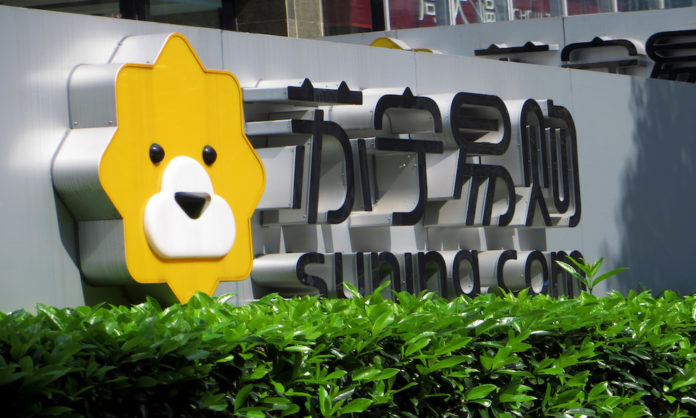 Suning International Group Co., a subsidiary of Chinese online retailer suning.com, will contribute US$50 million to jointly launch a fund called Yunfeng IK Co-invest with Yunfeng IK Co-invest GP, an investment vehicle of Chinese billionaire Jack Ma's private equity firm Yunfeng Capital. This is according to an announcement today on the Shenzhen Stock Exchange.
The fund is still in the fundraising stage and targets raising up to a total of US$122 million, from domestic and foreign institutional investors, enterprises and high net worth individuals.
The capital will only be used to invest in the pending privatization of Chinese healthcare service provider iKang Healthcare Group and to fund IK Healthcare Holdings Limited, an affiliate wholly owned by Yunfeng Capital and Alibaba Group.
In March, iKang Healthcare Group signed an agreement with IK Healthcare Investment Limited, Yunfeng Capital and Alibaba Group. Upon the deal, IK Healthcare Investment will acquire all stakes in iKang Healthcare Group to transition to a privately held company and exit the Nasdaq Stock Market. The deal is priced in cash at US$41.20 per Class A or Class C common share or US$20 per American depositary share (ADS).
First listed on the Nasdaq Stock Market in 2014, iKang is the result of a merger of two major Chinese health service providers, Ciming Health Checkup Group and Meinian Onehealth Healthcare Holdings.
The company provides comprehensive and high-quality preventive healthcare solutions across China, including medical examination, disease screening and dental services.
It also operates self-owned medical centers and third-party facilities. As of May 2018, iKang has a nationwide network of 111 self-owned operating medical centers, covering 33 cities across the country, such as Beijing, Shanghai, Guangzhou, Shenzhen and Hong Kong. It also has contracted with over 400 third-party facilities, extending its presence to over 200 cities in all of China's provinces.
This is not the first cooperation between Suning International and Yunfeng Capital. Teamed up with Yunfeng Investment III, Suning International also contributed around US$210 million to Yunfeng Fund III as a limited partner in 2018. That fund aims to invest in China's technology, media and telecom; healthcare; consumer goods; and business services sectors.