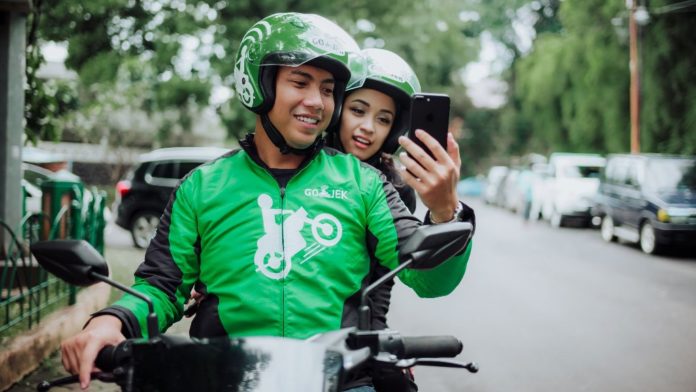 Indonesian ride-hailing company Go-Jek has reached the first close of an ongoing series F round of financing led by its existing investors, namely Google, Chinese technology magnate Tencent and e-commerce player JD.com, said Go-Jek in a statement released on Friday.
Go-Jek did not disclose the financial details of the new round. But it reportedly secured about US$920 million in the initial close, out of an aggregate of US$2 billion that it targeted to raise, said sources cited by an earlier TechCrunch report. The fresh capital brought its valuation to US$9.5 billion, according to the report.
Other investors, including Japan's trading powerhouse Mitsubishi Corporation and Sydney-based financial services company Provident Capital, also participated in the round.
"We started out with ride-hailing but in a short space of time have become Indonesia's industry leader across all key verticals including transport, food delivery, mobile payments, logistics, and merchant services," said Go-Jek's CEO Nadiem Makarim in the statement. "As we expand internationally, we are excited to extend our vision to more countries and at the same time put Indonesia on the map as a regional hub for tech innovation."
Go-Jek, which kick-started its business with motorbike taxis in 2015, has drastically expanded to cover other scopes like transportation, food delivery, services on demand, payments and financial services. The company said that it has a presence in 204 cities and regencies across five countries in Southeast Asia, with over two million drivers and about 400,000 merchants on its platform.
Proceeds from the new round will be used to expand and deepen its presence in the home market, Indonesia, as well as other countries like Singapore, Vietnam and Thailand.
The company completed a US$1.5 billion series E round of financing led by Tencent in March 2018. It also counts JD.com, Google, Temasek Holdings, BlackRock and Chinese group buying website Meituan-Dianping among its investors.