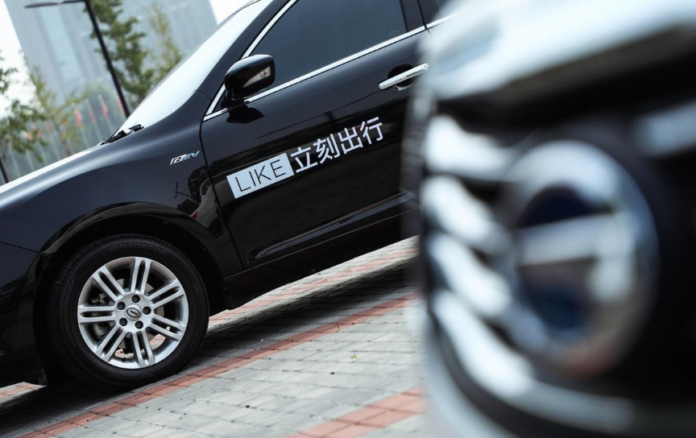 Chinese car-sharing start-up Like Chuxing has secured a series B+ round of financing worth tens of millions of U.S. dollars from a group of investors including Ant Financial, the fintech unit of Chinese e-commerce giant Alibaba Group, according to a statement released today.
The new round, closed before the Chinese New Year in early February, also saw the participation of Chinese principal investment firm Yimei Capital, venture capital firm Legend Capital, early-stage investor China Renaissance K2 Ventures (K2VC), and Silicon Valley-born Bluerun Ventures, said Lighthouse Capital in the statement posted on its WeChat official account. Lighthouse Capital served as the financial adviser of the new round.
The investment came as Chinese market analyst group Analysis International estimated that China's car-sharing market will generate annual revenue of RMB11.8 billion (US$1.75 billion) by 2020, rising from RMB3.6 billion (US$535.80 million) in 2018.
"About 400 million people hold driving licenses in China, while over 180 million don't have a vehicle. The time-sharing lease mode allows these customers to access vehicles more easily at a lower cost," said Lou Yang, vice president of Lighthouse Capital. "This business model, in particular, is highly cost-effective in terms of medium-to-long-distance trips, which makes it become a market with great potential."
Like Chuxing was founded in May 2017 in northeastern China's Tianjin city. The company joined the race as China's car rental services were still at a nascent stage. The nearly two-year-old company primarily provides time-sharing car rental services to allow customers to unlock vehicles, and pay their rents by the hour through a mobile app.
The company currently has presences in six Chinese cities like Guangzhou, Wuhan, and Chengdu. Financially, it completed a series B round of financing in May 2018 without disclosing the financial details, one month after it raised US$20 million in series A round and angel round.
Like Chuxing CEO Wang Yang said that proceeds of this round will be used to refine operation and lift technology. The company also seeks to realize profitability in other cities after it gained profits in Guangzhou.