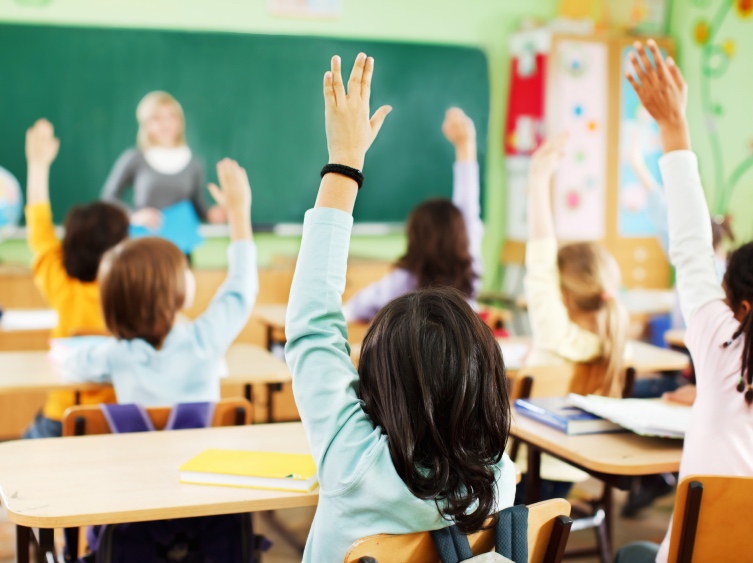 Chinese co-working unicorn Ucommune announced its affiliate Ucommune Academy, an education brand of entrepreneurship and innovation, formally signed strategic cooperation agreement with Shanghai Retech Enterprise Management Group. Both sides are going to make an integrated service platform with the combination of offline and online entrepreneurship education, which is geared to domestinc colleges and universities as well as vocational schools, to collaborate in multiple dimensions, including entrepreneurship courses, studying visits with practical training, tutoring for start-up competition, space joint operation, professional co-construction, practice and employment and so on. Both aim to work together to build a ecological platform of entrepreneurship and innovation service for Chinese colleges and universities as well as vocational schools.
Meanwhile, the digital education fund "Letai Capital" launched by Retech Group has led the angel round worth ten million of RMB in Ucommune Academy. Both sides will deeply integrate the reach resources, which Ucommune gained in the area of entrepreneurship and innovation service during four years, as well as the huge entrepreneurship groups, brand endorsement, Retech Group's channel resources of thousands of colleges and universities as well as vocational schools and the almost 20 years' experience in education area. It aims at fully promoting the market exploration of entrepreneurship and innovation in colleges and universities as well as vocational schools and the industry-education integration, providing examples for future entrepreneurship and innovation education and career training for Chinese higher education and vocational education.
Established in early 2018, Ucommune Academy is the one which just found the content value hided behind co-working. It plays a role of "Think Tank" for enterprise collection successfully, activates the advantages of more than 10 thousands of high quality entrepreneur under new economy in Ucommune and the ecological entrepreneurship and innovation service, creates a entrepreneurship, innovation and employment service system combing colleges and universities with market, which makes industry-education integration the truly "power engine" of entrepreneurship and innovation education. The headmaster of the Academy is the founder of Ucommune, Mao Daqing. The general counsel is the president of New Oriental Education Group, Yu Minhong. It has already cooperated with about 30 colleges or universities relating entrepreneurship, innovation and employment. Through the output of contents and cases in the online industry side of the new economy and the construction of offline systematic entrepreneurship and innovation courses, the Academy gradually brings out a business pattern of "profession and entrepreneurship integration, value shaping and overall output".
In the gradually deepen cooperation with colleges and universities, Ucommune has attracted a group of college innovation and entrepreneurial experts to join the lecture team. The addition of many powerful new blood has laid a good foundation for the in-depth school-enterprise cooperation in the areas of entrepreneurship and innovation curriculum development, entrepreneurship internship training, and incubation base construction and operation system.
Zhang Peng, the chief innovation officer of Ucommune and the executive headmaster of Ucommune Academy, said: "As an educational innovation model exploration project extended from the joint office industry, Ucommune Academy carries a lot of responsibilities and missions. For the investment target selection in the angel investiment stage, we value the highly consistent values of Retech Group and Ucommune Academy. Compatible with the depth of resources. It is believed that through the strong alliance between the two parties, the next stage of Ucommune Academy will definitely reward the partners of the colleges and universities with higher quality entrepreneurship and innovation education content system, and continue the entrepreneurial practice and development opportunities under the new economic form, bringing entrepreneurial practices and development opportunities under the new economic form to college and university students."
Shanghai Retech Enterprise Management Group, the investor in the latest round, established in 2007 and headquartered in Shanghai Fudan Science Park, is the "leading knowledge service provider and learning technology leader" in China. The Group is committed to integrating quality education, training and reading resources on a global scale, innovating knowledge management methods, establishing a knowledge exchange platform, promoting knowledge evolution, knowledge distribution, improving learning efficiency, and helping organizations and individuals continue to grow.
Dr. Mao Daqing, the founder of Ucommune and the headmaster of Ucommnue Academy said: "The addition of Retech Group has greatly accelerated the product output of Ucommune Academy and the brand building in the field of education. We have full confidence to learn business knowledge through business owners through more visitors. At the same time, participate in operating companies. To create a two-way complementary mechanism between the university and the vocational colleges in order to deepen the two-way complementary mechanism between the entrepreneurial market and the employment group of college students, and to explore a characteristic road combining colleges, universities and markets. This will foster business thinking and entrepreneurship from high school to graduate student groups."
Ai Shungang, the president and founder of Retech Group showed his opinion to this investment: "I've paid my attention to Ucommnue for a long time. When we surprisingly saw that Dr. Mao Daqing had his own thought and overall arrangement in education area, we decided to take part in the development of this project. As a derivative trial from space-sharing to knowledge-sharing of Ucommune, Ucommnue Academy's business ideas of supporting the system construction that colleges and universities finish the education courses before entrepreneurship has the same view with the business arrangement in colleges, universities and vocational schools area of Retech Group. Retech pins its hope on the strategy investment this time, and will unite Ucommune Academy through the construction of online learning platform and content production and output, offline entrepreneurial textbook writing and training, for domestic universities and vocational colleges to carry out all-round, multi-dimensional cooperation, and jointly create China's high The ecological platform for entrepreneurship and employment services in schools and vocational colleges provides strong talent support for promoting mass entrepreneurship, innovation and building innovative countries."
The cooperation of both sides also shows that co-working has entered a new phase in the direction of exploring new business and digging deeper value behind the space sector and deeper integration of Chinese dual-creation market.