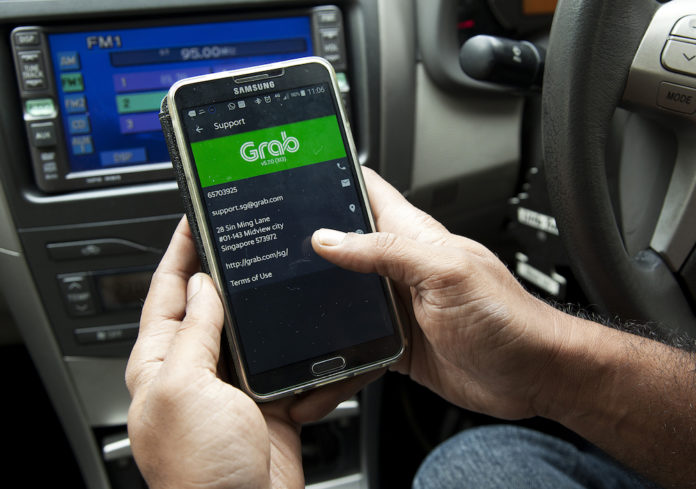 Singapore-based ride-hailing titan Grab has secured US$1.46 billion in a new round of financing from Softbank Vision Fund, which took the total capital raised in Grab's currently series H round to over US$4.5 billion, according to a company statement obtained by China Money Network on Wednesday.
The fresh funds in the series H round, potentially the largest private financing round in Southeast Asia, also saw the participation of other investors like Toyota Motor Corporation, Oppenheimer Funds, Hyundai Motor Group, Booking Holdings, Microsoft Corporation, Ping An Capital, and Yamaha Motor.
The new round kicked off shortly after Grab acquired ride-hailing giant Uber in March 2018 after a costly battle and in return took a 27.5% stake in Grab's business. Grab, founded in 2012, has been downloaded on to over 138 million mobile devices in eight markets across Southeast Asia.
"The investment is a clear statement of belief in our vision to grow Southeast Asia's technology ecosystem as the region's number one super app," said Grab's co-founder and CEO Anthony Tan in the statement. "Looking ahead, we aim to continue improving the lives of many millions of Southeast Asians by providing enhanced income opportunities through our platform, and giving our users more choice and convenience."
David Thevenon, partner at SoftBank Investment Advisers, said: "This investment will help the company explore exciting new opportunities across on-demand mobility, delivery, and financial services as it continues to grow its offline-to-online platform across Southeast Asia."
Grab intends to use the fresh funds to advance its super app vision in Southeast Asia. The company also plans to expand its verticals such as financial services, food delivery, parcel delivery, content, and digital payments, and roll out new services launched in 2018. These services include on-demand video, in partnership with Singapore's on-demand video streaming service provider HOOQ; digital healthcare, in partnership with Chinese one-stop healthcare platform Ping An Good Doctor; insurance, in partnership with Chinese insurer ZhongAn International; and hotel bookings, in partnership with Booking Holdings.
Meanwhile, the company plans to invest "a significant portion of fresh proceeds" in Indonesia — home of its rival Go-Jek. Grab claimed to have grasped 60% of the two-wheel market and 70% of the four-wheel market. Grab said that it currently operates in 178 Indonesian cities from 13 at the start of 2018, with delivery volumes growing almost ten times in 2018.