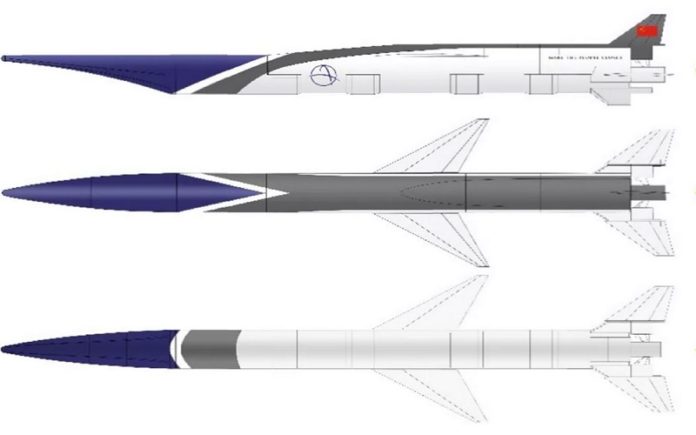 Chinese commercial rocket producer Space Transportation has raised tens of millions of yuan led by Chinese venture capital firm Source Code Capital, said the investor in a statement released on its WeChat official account on Thursday.
Space Transportation, fully known as Beijing Space Transportation Technology Co., was founded in August 2018 to specialize in reducing the high launch costs in the commercial aerospace industry. The company said in the statement that it seeks to provide customers with "high-reliability, low-cost, and convenient space transportation services."
The company is developing a series of reusable rocket products named "Tianxing." Tianxing I, the first product from the batch, is expected to conduct a high-speed flight capability with a load ability ranged from 100 kilograms to 1,000 kilograms and a maximum Mach number of over 8,200 kilometers. The product will be used in areas like high-speed engine tests, material tests, and guidance and control tests. Space Transportation plans to deliver Tianxing I to universities and research institutions in 2019 for rocket tests in scientific experiments.
"The commercial aerospace industry just took off in China, which leaves great development space for carrier rockets," said Hao Yiwen, director of Source Code Capital. He said that Source Code Capital invested in Space Transportation because of its "industry-leading rocket design team" and "initiative in promoting the horizontal rocket recycling program."
Proceeds of this round will be used for the research and development, production, and tests of the reusable carrier Tianxing I, said Space Transportation in the statement.
Source Code Capital is a venture capital firm focusing on early venture and growth capital investments. With US$900 million and RMB3 billion under management, the company primarily invests in internet, artificial intelligence, and China-focused companies in the international arena, such as Chinese human resources software as a service (SaaS) provider Zhisiyun, cross-border payment firm PanPay and enterprise IT leasing firm Edianzu.