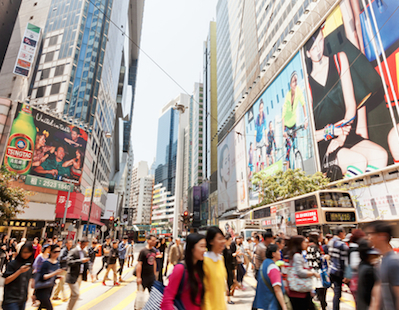 Q Venture Partners (QVP), a Hong Kong-based venture capital firm specializing in early-stage investment in the internet of things (IoT) field, is seeking to raise a new fund "Q Venture Partners Fund LP," according to a document filed with the SEC on Monday.
The new fund, which did not disclose the overall capital it seeks to raise, will invest in pre-seed through series B rounds in IoT companies across sectors such as health and medical, consumer and home, vehicles, enterprise and industry, and enabling technologies.
"We provide valueadd to start-ups with engineering and manufacturing support and go-to-market strategy in China," said QVP on the website. "The IoT is entering a new phase of growth that is no longer about experimentation and stand-alone gadgets. IoT 2.0 will be an era where hardware will merge with powerful software and AI (artificial intelligence) and change industries and lives. The paradigm will shift from people using hardware to one where hardware interacts with us and the world."
QVP was founded in early 2016 by hardware products development expert Larry Tsai and Henry Tan, a former executive at Brio Ventures. Brio Ventures is a family office that invests in early-stage Chinese start-ups either directly or as a limited partner in angel funds.
With focuses on industries like enabling technologies, industry 4.0, health, and consumer, the company serves as an early-stage fund to finance IoT start-ups that are "building global scalable businesses for very large markets," said QVP on its website. The so-called industry 4.0, or the fourth industrial revolution, refers to the current trend of automation and data exchange in manufacturing technologies, which includes cyber-physical systems, the Internet of things, cloud computing and cognitive computing.
The company has already backed 14 companies including California-based thermoelectric products developer Matrix Industries, medical solutions provider Catalia Health, Los Angeles-based rechargeable battery maker Millibatt, and Spry Health, an innovative company that developed a clinical-grade wearable and analytics platform for the chronically ill.
In December 2018, the company participated in a US$2.7 million seed round in Preteckt, an American developer of next-generation machine learning for automotive prognostics. It also joined a US$3.6 million seed round in California-based full-stack robotics firm Elementary Robotics in the same month.