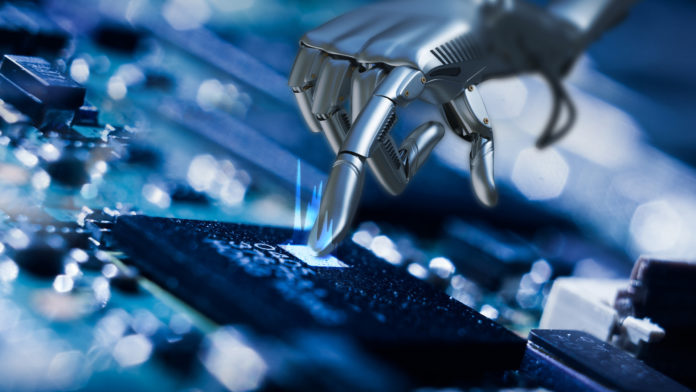 DMAI, a cognitive artificial intelligence (AI) assistants and platforms developer, has raised tens of millions of U.S. dollars in a series pre-A round of financing led by Chinese state-backed RMB-denominated international investment fund Sailing Capital, according to a statement released on Friday.
Boston-born investment firm IDG Capital, Chinese alternative asset manager CDH Investments, Beijing-based Elevation China Capital, and Chinese venture capital firm Jiangmen Capital also poured money into the new round, said Jiangmen Capital in the statement released on its WeChat official account.
The investment came as the Chinese AI market scale reached about RMB23.82 billion (US$3.54 billion) in 2018, up 56.6% year-on-year. As China seeks to lift its AI development and take the lead in the global AI industry by 2020, the market is expected to hit nearly RMB28 billion (US$4.16 billion) in 2019, according to a report from Chinese market research provider AskCI.
DMAI, fully known as "Dark Matter AI," was founded by Song-Chun Zhu, a Harvard PhD alumnus specialized in computer vision, machine learning, cognition, AI, and robot autonomy. Dual-headquartered in Guangzhou in China and Los Angeles in the United States, the company primarily engages in the development of next-generation cognitive AI assistants and platforms based on human-like cognitive architecture and a unified foundation.
DMAI is developing DMOS, a next generation AI operating system, and DMPL, an AI programming language, to serve clients in education, healthcare, and entertainment industries, said Lin Liang, CEO of DMAI China. Lin previously served as the executive director of SenseTime Group, one of the highest-valued AI company with a US$6 billion valuation as of September 2018.
Proceeds will be used to develop a series of AI-enabled platforms, and all-in-one hardware and software machines. The company also plans to improve its AI technologies for basic and general use, while delving into the AI application in specific fields like education and healthcare.