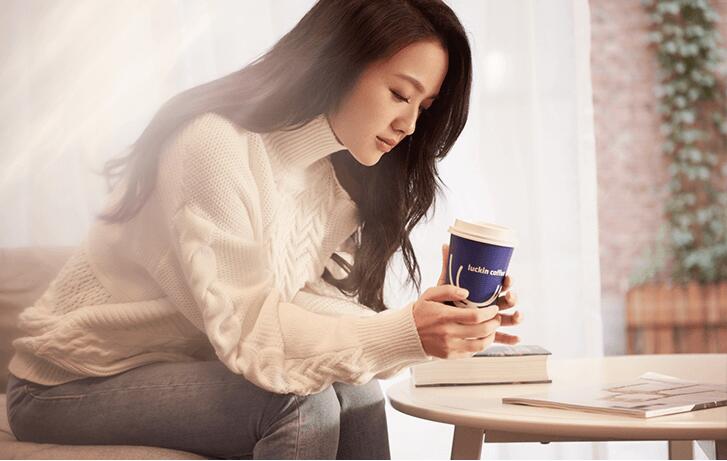 Chinese coffee chain stores operator Luckin Coffee announced on Thursday that it has raised US$150 million in a series B+ round of financing led by American investment management firm BlackRock, bringing the valuation of the coffee chain upstart to US$2.9 billion.
The lead investor BlackRock poured US$125 million into the new round. Luckin Coffee, founded in November 2017, rapidly collected massive amounts of capital to reach a unicorn valuation of US$1 billion in July 2018 — roughly eight months since its inception.
The investment came as the coffee consumption in China is growing rapidly, turning the traditionally tea-drinking country into one of the world's most promising markets for coffee growers and coffee chains. The country's coffee consumption is expected to reach RMB1 trillion (US$150 billion) by 2025, compared with the RMB70 billion (US$10.5 billion) consumption recorded in 2015, according to a report released by International Coffee Organization.
Luckin Coffee is aggressively challenging international coffee brands like Starbucks in the Chinese market. Within months of a soft launch since January 2018, the homegrown coffee unicorn has already hit 2,073 physical shops, including 176 "takeaway coffee stores" for purely online app purchases and delivery, across 22 cities in China as of December 31, 2018. The company plans to expand the number of physical shops to over 4,500 in 2019, overtaking Starbucks which currently has more than 3,600 stores across 150 cities in China.
Behind its rapid expansion and ambitious market plan, Luckin Coffee is literally burning cash to grasp a larger market share from competitors. The company has recorded a loss of RMB857 million (US$128.05 million) in the nine months ended in December 2018.
However, Luckin Coffee is still financially well-positioned to compete with other coffee chain brands. The Beijing-based company secured a US$200 million series B round from several investors including China's Joy Capital, Centurium Capital, Singapore's sovereign wealth fund GIC, and Chinese investment banking firm CICC. It also completed a US$200 million series A round in July 2018, which valued it at about US$1 billion. Joy Capital, Centurium Capital, GIC, and China's Legend Capital participated in the series A round.
The company is said to have tapped three banks including Credit Suisse to work on a U.S. initial public offering (IPO) in 2019, Reuters reported in late February 2019, citing people with direct knowledge of the matter.